Main content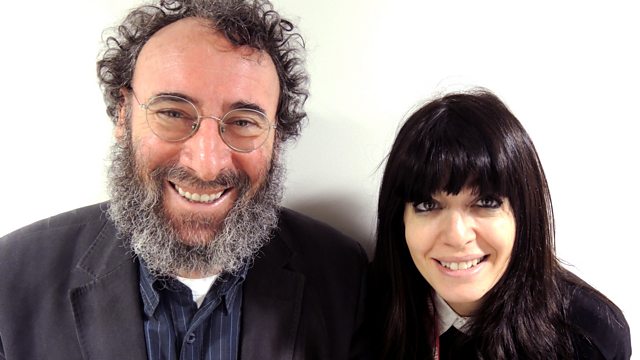 Sir Antony Sher, Barrie Rutter and Cariad Lloyd
Sir Antony Sher talks to Claudia about playing Falstaff in the RSC's Henry IV. Plus, actor and director Barrie Rutter discusses brand new play, An August Bank Holiday Lark.
Sir Antony Sher chats to Claudia about playing Falstaff in the RSC's Henry IV. Two of the stars from the improv comedy troupe Austentatious, Cariad Lloyd and Andrew Hunter Murray discuss how they purposefully mangle the classics at the Bath Literature Festival. And Claudia will also be talking to the actor / director Barrie Rutter and playwright Deborah McAndrew about the Northern Broadsides' production of An August Bank Holiday Lark, which explores the impact of the First World War on a rural community in East Lancashire.
Sir Antony Sher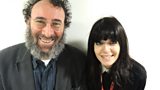 Acting royalty, Sir Antony Sher takes to the boards once more as Falstaff in Henry IV Parts I and II.
Henry IV Parts I and II at the RSC until September, when it then goes on tour across the UK.
Cariad Lloyd And Andrew Hunter Murray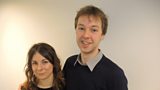 Cariad Lloyd and Andrew Hunter Murray clearly like to embrace terror – because they're both that strange breed of performer that actually enjoy doing improvised comedy...and they're brilliant at it!
Cariad and Andrew are appearing at the Bath Literature Festival this weekend and their show  Austentatious: An Improvised Jane Austen novel is on national tour until July.
Barrie Rutter And Deborah McAndrew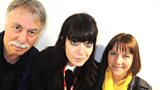 An August Bank Holiday Lark is written by the acclaimed playwright and actress Deborah McAndrew (Angie Freeman in Coronation Street) and is directed by and will feature Northern Broadsides Artistic Director Barrie Rutter.

An August Bank Holiday Lark performed by Northern Broadsides moves to the Duke's Theatre in Lancaster next week and then tours the country until mid-June.
Helen O'Hara with the film review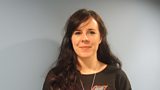 1: 300: Rise of an Empire
Director: Noam Murro
Cast: Sullivan Stapleton, Lena Headey, Eva Green , Rodrigo Santoro, Jack O'Connell

The story pits the Greek general Themistokles against the massive invading Persian forces, ruled by the mortal-turned-god Xerxes, and led by Artemisia, the vengeful commander of the Persian navy. Knowing his only hope of defeating the overwhelming Persian armada will be to unite all of Greece, Themistokles ultimately leads the charge that will change the course of the war.
300 Rise of an Empire is rated 15 and out now

2:The Grand Budapest Hotel
Director: Wes Anderson
Cast: Ralph Fiennes, Jude Law, Edward Norton, Tilda Swinton, Bill Murray, Owen Wilson, Harvey Keitel

The Grand Budapest Hotel recounts the adventures of Gustave H, a legendary concierge at a famous European hotel between the wars, and Zero Moustafa, the lobby boy who becomes his most trusted friend. The story involves the theft and recovery of a priceless Renaissance painting and the battle for an enormous family fortune -- all against the back-drop of a suddenly and dramatically changing Continent.

The Grand Budapest Hotel is in cinemas now, rated 15
3: The Stag
Director: John Butler
Cast: Andrew Scott, Hugh O'Connor, Peter McDonald, Brian Gleeson, Michael Legge, Andrew Bennett, Amy Huberman
Self-confessed metrosexual Fionan doesn't want a Stag Do, but would happily attend the Hen. His concerned bride-to-be Ruth  persuades the marginally more macho best man Davin to organise one. Reluctantly he agrees, while doing everything he can to stop Ruth's infamously alpha male brother, known only as 'The Machine', gatecrashing their sober, walking-weekend, excuse for a Stag Party. Not so easily foxed, 'The Machine' tracks them down, sparking to life a wild few days in rural Ireland where the Stags find themselves lost, shot at, stoned and butt-naked!
4: DVD: Short Term 12
Director: Destin Daniel Cretton
Cast: Brie Larson, John Gallagher Jr., Kaitlyn Dever,Stephanie Beatriz,
Told through the eyes of Grace, a twenty-something supervisor at a foster-care facility for at-risk teenagers, Short Term 12 is written and directed by Destin Cretton. Passionate and tough, Grace is a formidable caretaker of the kids in her charge, and in love with her long-term boyfriend and co-worker, Mason. But Grace's own difficult past, and the surprising future that suddenly presents itself, throw her into unforeseen confusion, made all the sharper with the arrival of a new intake at the facility: a gifted but troubled teenage girl with whom Grace has a charged connection.
Short Term 12 is out next Monday, rated 15.
Dominic Maxwell with the theatre review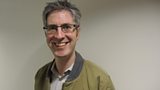 1: Jane Eyre, Bristol Old Vic

A bold and dynamic re-imagining of Brontë's timeless masterpiece presented in two parts with an ensemble cast of actors and musicians.
Part one of this vivid re-telling will take you from Jane's childhood at Reed Manor, to Lowood School and on to Thornfield where Jane encounters the man who challenges her own passion and integrity.
Part two follows Jane's rage against the injustice of society, the discovery of bitter betrayal and, in turn, the ultimate decision to follow her heart.

You've got until the 29th of March to see Jane Eyre at The Old Vic in Bristol
2: Never Try This at Home, Birmingham Rep

Enter the world of a 2014 TV special, made to reunite stars of a classic children's TV programme, Shushi. The atmosphere is tense. Last time the cast were together the show was cancelled for good after a celebrity went missing, an obsessive fan made his final demand and a presenter was pushed to her breaking point live on air! With this catastrophic episode recreated live on stage, Never Try This At Home transports you back to a long-lost era of custard pies, buckets of water and presenters under pressure.

Never Try This at Home is on at Birmingham Rep until the 15th March and then touring to Sheffield, Edinburgh and London.
 

3:Good People at the Hampstead Theatre

In South Boston you're starting on the wrong side of the tracks, so just making ends meet will require all the energy you can muster. And when sharp-tongued single-mother Margie loses yet another job she'll do anything it takes to pay the bills. Hearing that an old boyfriend who has made good is in town, she decides to corner him – with unexpected results all round. 

 4: 1984, Almeida
April, 1984. 13:00. Comrade 6079, Winston Smith, thinks a thought, starts a diary, and falls in love. But Big Brother is always watching.

1984 is currently sold out at the Almeida in London but you might still be able to get tickets on the day.