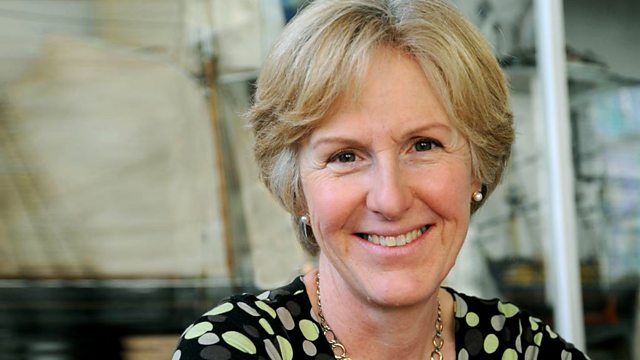 05/03/2014
Prince Poniatowski was the great-nephew of the last king of Poland, and he wrote this opera in French on an Italian subject based in Pisa. Pierre de Medicis comes to his brother's court in Pisa anxious to marry the legendary beauty (and daughter of the Grand Inquisitor) Laura. but Laura secretly loves Pierre's brother Julien de Medicis. Jealousy, Betrayal, Greed and Convents ensue ...
12:31 AM
Poniatowski, J. M. K. [1816-1873] (Josef Michal)
Pierre de Medicis - Act 1
Pierre de Médicis ..... Xu Chang (tenor)
Laura Salviati ..... Aleksandra Buczek (soprano)
Julien de Médicis ..... Florian Sempey (baritone)
Fra Antonio ..... Yasushi Hirano (bass)
Paolo Monti ..... Juraj Holly (tenor)
Henrietta ..... Jadwiga Postrozna (mezzo-soprano)
Karol Szymanowski Philharmonic Chorus,
Cracow Festival Orchestra,
Massimiliano Caldi (conductor)
1:29 AM
Pierre de Medicis - Act 2
1:53 AM
Pierre de Medicis - Act 3
2:35 AM
Pierre de Medicis - Act 4
3:15 AM
Chopin, Frédéric (1810-1849)
Scherzo no.4 in E major
Dubravka Tomsic (piano)
03:27 AM
Sibelius, Jean (1865-1957)
Romance for string orchestra in C major (Op.42)
Danish Radio Concert Orchestra, Hannu Koivula (conductor)
3:32 AM
Bach, Johann Sebastian (1685-1750)
Keyboard Concerto in F minor (BWV1056)
Angela Hewitt (piano), Norwegian Chamber Orchestra
3:42 AM
Halvorsen, Johan (1864-1935)
Norwegian Rhapsody No.1 in A
Bergen Philharmonic Orchestra, Christopher Warren-Green (conductor)
3:55 AM
Scarlatti, Domenico [1685-1757]
Sonata in G (Kk.91) (arranged for mandolin and harpsichord)
Avi Avital (mandolin), Shalev Ad-El (harpsichord)
4:02 AM
Califano, Arcangelo (1st half of c.18th)
Sonata a quattro in C major, for 2 oboes, bassoon and continuo
Ensemble Zefiro
4:12 AM
Mozart, Wolfgang Amadeus (1756-1791)
Piano Sonata in B flat major, K.333 (Allegro; Andante cantabile; Allegro grazioso)
Jevgeny Rivkin (piano)
4:31 AM
Dvorák, Antonín (1841-1904)
V prirode (Op.91)
Radio Bratislava Symphony Orchestra, Ondrej Lenard (conductor)
4:46 AM
Britten, Benjamin (1913-1976)
5 Flower Songs
Camerata Chamber Choir, Michael Bojesen (conductor)
4:57 AM
Guastavino, Carlos (1912-2000)
La rosa y el sauce (The Rose and the Willow)
Isabel Bayrakdarian (soprano), James Parker (piano), Bryan Epperson, Maurizio Baccante, Roman Borys, Simon Fryer, David Hetherington, Roberta Jansen, Paul Widner, Thomas Wiebe, Winona Zelenka (cellos)
5:00 AM
Strauss, Richard (1864-1949)
Rosenkavalier -- Grand Suite
Orchestre du Conservatoire de Musique du Quebec, Franz-Paul Decker (conductor)
5:23 AM
Handel, Georg Frideric (1685-1759)
3 Airs from Vauxhall Gardens, arranged by Steele-Perkins for trumpet and orchestra
Crispian Steele-Perkins (trumpet), The King's Consort, Robert King (director)
5:34 AM
Frumerie, Gunnar de (1908-1987)
Pastoral Suite (Op.13b)
Kathleen Rudolph (flute), CBC Vancouver Orchestra, Mario Bernardi (conductor)
5:48 AM
Gossec, François-Joseph (1734-1829)
Symphony in D major (Op.5 No.3) 'Pastorella'
Tafelmusik Orchestra, Jeanne Lamon (conductor)
6:04 AM
Alfvén, Hugo (1872-1960)
En båt med blommer (A boat with flowers) (Op.44)
Peter Mattei (baritone), Swedish Radio Symphony Orchestra, Manfred Honeck (conductor)
6:14 AM
Vivaldi, Antonio (1678-1741)
Concerto for violin and orchestra in E major (RV.269) (Op.8 No.1), ' Primavera'
Elizabeth Wallfisch (baroque violin), Australian Brandenburg Orchestra, Paul Dyer (director)
6:24 AM
Medins, Janis (1890-1966)
Flower Waltz - from the ballet 'Victory of Love'
Liepaja Symphony Orchestra, Imants Resnis (conductor).
Last on