Main content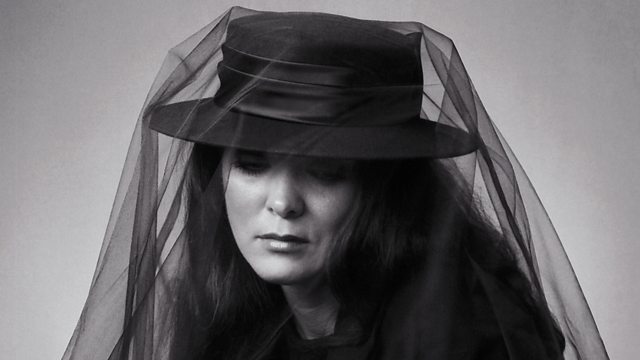 The House of Bernarda Alba
By Federico Garcia Lorca. Tragic drama about the familial passions and tensions that arise after a tyrannical matriarch imposes a long period of mourning on her daughters.
Federico Garcia Lorca's final play.
Translation by Michael Dewell and Carmen Zapata
Following the death of her second husband Bernarda Alba, a tyrannical matriarch, rules over her house and daughters, imposing an eight-year period of mourning.
Federico Garcia Lorca (1898 - 1936) is, with Cervantes, the best known figure in Spanish literature. Written in 1936 and completed just a few months before his execution, The House of Bernarda Alba is Lorca's final tragedy
Male chorus singers ..... Les Pratt, Martin Medina, Nathan Jenkins, Andrew Johnston, David Cane, Peter Edge, George Leeming.
Musical direction and original music composition by Conrad Nelson
"There lived Dona Bernarda, a very old widow who kept an inexorable and tyrannical watch over her unmarried daughters. They were prisoners deprived of free will... I saw them pass like shadows, always silent, and always dressed in black. It was a silent and cold hell in the African sun, a tomb for the living under the harsh rule of a dark jailer." - Lorca's description of a childhood memory which inspired the play.
Credits
| Role | Contributor |
| --- | --- |
| Bernarda Alba | Sian Thomas |
| La Poncia | Brigit Forsyth |
| Maria Josefa | Pauline Jefferson |
| Angustias | Kate Coogan |
| Magdalena | Victoria Brazier |
| Martirio | Christine Bottomley |
| Adela | Elaine Cassidy |
| Prudencia | Christine Cox |
| Girl | Daisy Jones |
| Singer | Les Pratt |
| Singer | Martin Medina |
| Singer | Nathan Jenkins |
| Singer | Andrew Johnston |
| Singer | David Cane |
| Singer | Peter Edge |
| Singer | George Leeming |
| Composer | Conrad Nelson |
| Adaptor | Pauline Harris |
| Producer | Pauline Harris |
| Director | Pauline Harris |