Main content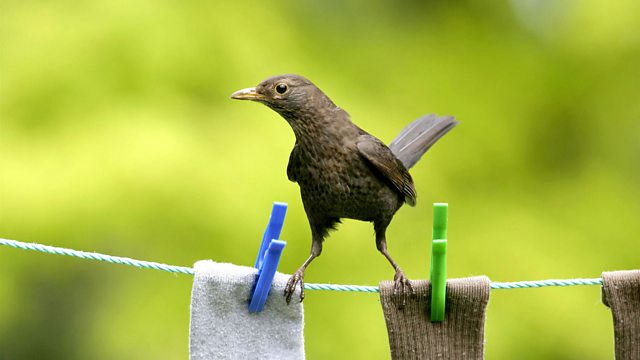 Blackbird (Spring)
Bill Oddie presents the blackbird.
Tweet of the Day is a series of fascinating stories about our British birds inspired by their calls and songs.
Bill Oddie presents the blackbird. Blackbirds are thrushes and the brown female often has a few speckles on her throat to prove it. Velvety, black and shiny, the males sport an eye-ring as yellow as a spring daffodil and a bill glowing like a buttercup. Happily blackbirds aren't doing too badly. There's so many of them that their territories often overlap so that where one song leaves off, another song begins.
Blackbird (Turdus merula)
Webpage image courtesy fo RSPB (rspb-images.com)
Podcast
Discover birds through their songs and calls. 265 programmes of 90 seconds, over a year