Main content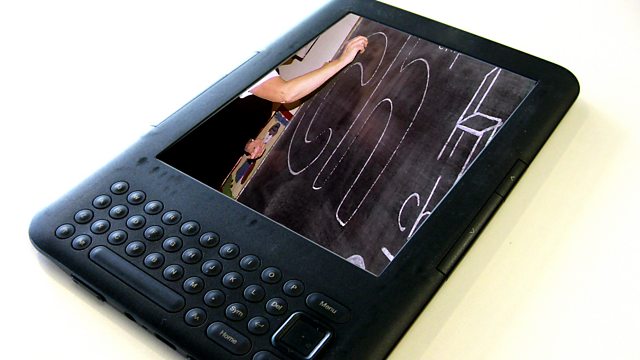 The University of the Future
Sarah Montague presents the second in the series looking at the phenomenal changes in education being brought about by technology. What will the university of the future look like?
"The life and planets week funnels into life on super earths" - the talk at this Harvard meeting is a far cry from our traditional view of university. Digital gurus, high tech web designers and some of the university's best professors debate how to bring alive Harvard's next MOOC.
MOOCs (Massive Open Online Courses) started in the U.S. just over two years ago and have caused a storm of controversy there. In the UK, the Open University has launched its own version but it's still in the early days here.
Some argue these free university online courses, presented by some of the best professors in the world, could - in cash strapped times - be the saviour of higher education. Others argue they could destroy centuries of tradition and even threaten some of the world's greatest universities.
For the second programme in this series looking at the phenomenal changes in education being brought about by technology, Sarah Montague travels to Boston (home to Harvard and the Massachusetts Institute of Technology) to talk to those at the forefront of this MOOC "revolution".
Harvard and MIT have joined forces to form edX - one of the biggest MOOC providers in the States. Professor Anant Agarwal, President of MIT, tells Sarah about when they put their first MOOC online. He says they thought they'd probably get a couple of thousand students enrolling. "Within the first few hours we had 10,000 students. By the time the course started, we'd got 155,000 students from 163 countries....more than the total number of alumni of MIT in its 150 year history".
Professor Michael Sandel, whose online course has been watched by millions around the world, shows Sarah round the Sanders lecture theatre in Harvard where he delivers his famous "Justice" course. He says MOOCs have provided an opportunity "really to engage students from across national and cultural boundaries - students from Brazil, from India, from China and Japan - grappling with Aristotle and Kant and John Stuart Mill, that's what excites me".
MOOCs have been heralded as opening university up to many people who would not otherwise get a university education. Sarah talks to Claude Mukendi - who grew up in the Democratic Republic of Congo in a family of fourteen. He'd always dreamed of going to university but thought it would never happen. One day he was sitting at his computer and came across a MOOC being offered by Harvard. "We all know Harvard is only for the lucky few" Claude tells Sarah. "I thought it was an internet scam...I was blown away".
But many questions are now being asked about MOOCs. The vast majority of those taking courses have already got a degree. And there are concerns about the effects these courses will have on the universities themselves.
Professor Mitch Duneier, the well-known Sociologist from Princeton university, is another MOOC "superstar". He loved teaching his MOOC. "I had more response to my sociology ideas in the first three weeks of the course than I'd had in a lifetime of teaching". But he's now stopped teaching his MOOC. He became aware that his course was being used by other universities in an attempt - he believes - to save money. "I don't want to be associated with a movement that's looking like it's going to be putting colleagues and future professors out of business".
Sarah asks what the university of the future will look like and what university is actually "for". And as she sits in on a class given by the Pulitzer prize-winner Professor Stephen Greenblatt, she ponders whether magical moments in learning might be lost if university went "online".
Producer: Adele Armstrong.