Main content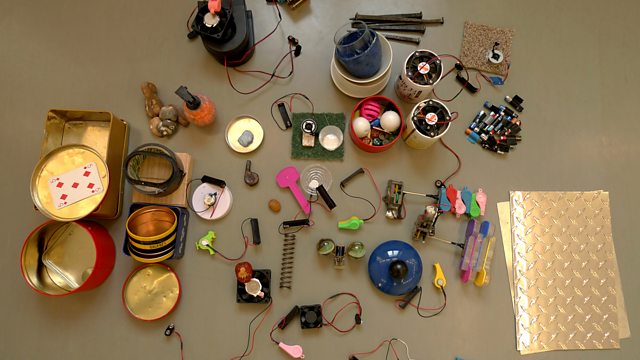 British Chamber and Orchestral Music
Robert Worby presents chamber and orchestral music by British composers David Horne, Joe Duddell, Gordon Crosse and Philip Grange. Plus sound art from Rie Nakajima.
Clark Rundell takes Robert Worby through a programme of specially recorded colourful orchestral and chamber music from a range of British composers, played by the BBC Philharmonic and Psappha. Plus, from a recent concert featuring 'New Experimentalists', work from Japanese-born artist Rie Nakajima who explains how her installations blur the boundaries between sculpture and sound.
David Horne: Daedelus in Flight
Clark Rundell (conductor)
Joe Duddell: Nightswimming
Psappha
Rie Nakajima: new work
Gordon Crosse: L'Enfant Sauvage
Dov Goldberg (clarinet)
Tim Williams (cimbalom)
Psappha
Philip Grange: Focus and Fade
BBC Philharmonic
Clark Rundell (conductor).
Stockhausen's Gruppen – What's the Big Deal?