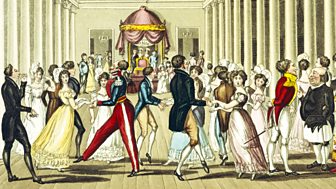 Jane Austen - Pride and Prejudice
Jane Austen's famous novel of manners is dramatised by Charlotte Jones. Mrs Bennet is determined to marry off her five daughters and secure a future for them all.
On demand
This programme is not currently available
On radio
There are no upcoming broadcasts of this programme
Last on
Sat 18 Nov 2017 03:00
BBC Radio 4 Extra
Charlotte Jones' companion piece. A modern take on Austen's classic love story.