Main content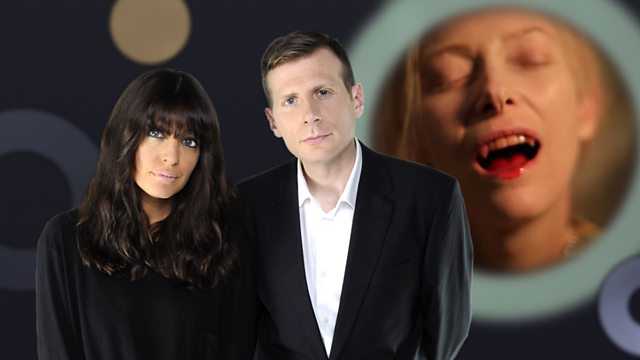 Episode 5
Film reviews. Claudia Winkleman and Danny Leigh look at Lars von Trier's controversial Nymphomaniac, Jim Jarmusch's Only Lovers Left Alive, and A New York Winter's Tale.
Film 2014 returns to review the latest movie releases. Under consideration this week is Lars von Trier's controversial Nymphomaniac Volumes One and Two, starring Charlotte Gainsbourg alongside an ensemble cast. Tilda Swinton stars in Jim Jarmusch's Only Lovers Left Alive, and Colin Farrell leads the cast of fantasy drama A New York Winter's Tale.
Kevin Maher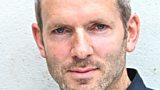 Joining Claudia and Danny on the sofa this week is Kevin Maher. Kevin has written for The Guardian, The Observer and Time Out. He was film editor of The Face until 2002. For the last seven years he has been at The Times where he is a feature writer, critic and columnist.
Reviews of Nymphomaniac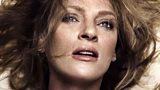 Danny:
There's a load of moaning, grunting and sweating, but there's a lot more going on here. It's about everything at once. It's mostly about Lars Von Trier. In any one scene of his films, you feel like applauding him and strangling him at once, and that's true for 4 hours through Nymphomaniac. The world is a more interesting place with Nymphomaniac in it.
Kevin:
The first film was intriguing, it had a really interesting idea. However, at the point where Charlotte Gainsbourg's body double was getting her bum thwacked for the 39th time, the film seemed to lose interest in what it was doing. It became boring. It could be a size issue – it could be that it's too big to handle. It's a 4 hour sex marathon, and after that much time, the cracks start to show.
Reviews of A New York Winter's Tale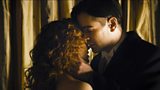 Claudia:
What's extraordinary about it was that I was aghast while watching it, but now I can't even explain what it's about.
Danny:
This is a true cult movie in waiting. Rusell Crowe is extraordinary – he's taken it up a notch since Les Mis.  It's got the same writer, producer and director, and if ever there was a film that needed a monster of a producer to stride on set and say "no, no, no" it's this.
Kevin: Putting the terrible accents aside, it's 'Showgirls-cheese'. It's the Showgirls version of The Princess Bride. It's Gangs of New York meets The Mortal Instruments. Maybe with a different director, a different script and a different cast, this might've worked.
Reviews of Only Lovers Left Alive
Claudia: 
For me it was a story about true love, and they just happen to be vampires. For me, it wasn't all about vampires. I really enjoyed this film – I would tell people to see this film.
Danny:
As Jim Jarmusch films go, this is slight but sweet, and it's got charm. Tom Hiddleston and Tilda Swinton are fun to watch, and they're having a lot of fun here. 
Kevin:
Jarmusch is hit or miss. This felt like his challenge was to make an original vampire film post-Twilight, which seems hard to do. It's fine – it's serviceable.
Reviews of The Book Thief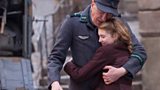 Claudia:
The director wanted twelve year old to be able to see this, maybe this is why it's 'softer' than the average war movie.
Danny:
It's a lovely, snuggly, fuzzy, cuddly blankets of a film. But it does that by telling you that war isn't as bad as all that. If you want a World War II movie where even the book-burnings look nice, then this is the film for you. Even the Nazis look nice. There's such a rich reek of guff wafting through this film.
Kevin:
It's a look at Germany made during World War II. It's very traditional, non-challenging film making, and if you accept those parameters, it's very dignified storytelling. Every World War II movie doesn't have to be a gut-wrenching realisation that we're all existentially ruined.
Credits
| Role | Contributor |
| --- | --- |
| Presenter | Claudia Winkleman |
| Presenter | Danny Leigh |
| Series Producer | Howard Brenner |
| Executive Producer | Basil Comely |
Broadcasts
BBC One

except Cambridgeshire, Northern Ireland, Northern Ireland HD, Wales & Wales HD

BBC One

Northern Ireland HD & Northern Ireland only