Main content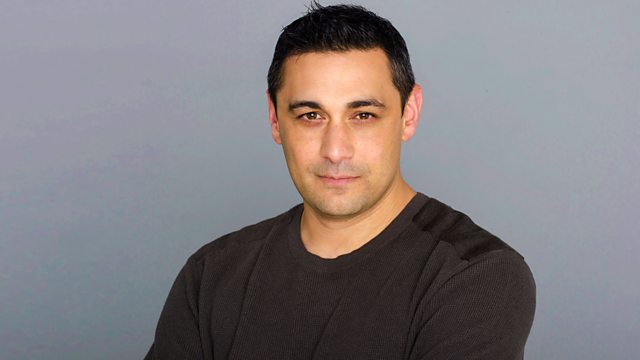 Brain Machine Interfaces; Question on Gay Genes; Studying Drinking Behaviour
Adam Rutherford talks to some of the world's leading researchers who are looking at using the mind to control machines.
Neuroscientist Miguel Nicolelis is one of the world's leading researchers into using the mind to control machines. He is involved in the "Walk Again Project" which aims to build a suit that a paraplegic person can wear and control so that he or she can kick a football at the opening ceremony of the 2014 World Cup in Brazil. Adam is joined by biomedical engineer, Professor Christopher James from Warwick University, who puts the field of Brain Machine Interfaces in context.
Work published last week by Professor Ziv Williams looks at the possibility of rewiring the body. Paralysis is normally confined to spinal cord damage, not the limbs themselves. Ziv Williams' work aims to use implanted chips to bypass the injury and have the individual control their own paralysed arms.
Listeners ask if there is a gene for fundamentalist intolerance. We put the question to Professor Tim Spector, author of Identically Different.
Adam Rutherford heads down to the psychology department at London's South Bank University... for a pint. Dr Tony Moss has built a fake pub, complete with lighting, music and even a fruit machine, to make drinkers feel that they are in a real bar. He says the venue treads a middle ground between a sterile lab, and an actual pub, where there are too many variables to reliably study behaviour.
Professor John Shepherd from Cardiff studies alcohol and behaviour from the other end - the drunken nights out that end up in A&E. A few simple initiatives have helped reduce violence levels by 40%
Producer: Fiona Roberts.
Last on
Broadcasts

Take the Synthetic Voices and Personality Test
Podcast
Adam Rutherford goes inside science to explore the research that is transforming our world