Main content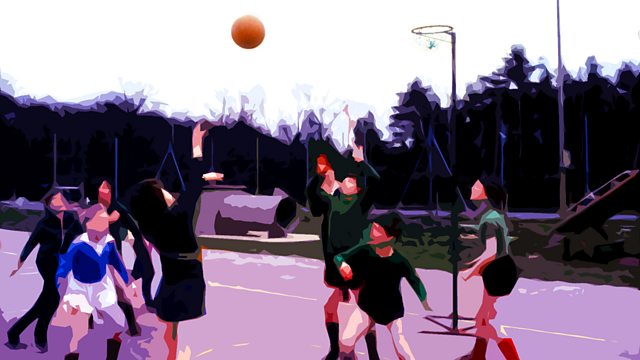 Jonesy
by award-winning writer Tom Wells. Jamie gets the run of the BBC Radio Drama sound department to tell his own story - the heroic journey of Withernsea lad Jamie 'Jonesy' Jones from chronic asthma sufferer to graduate in GCSE PE.
Directed by Jessica Dromgoole.
Writer, Tom Wells on how he created Jonesy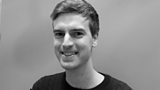 Jonesy started life as a short play which was produced by a theatre company called Nabokov in summer 2012. At the same time I had been working with Jessica Dromgoole on a play for Radio 3. Jessica asked if I had any ideas for an afternoon drama, I sent her the script of Jonesy, she wrote a pitch which got the thumbs-up and we set about turning it into a radio drama.  
Jamie Jones is doing his work experience in the BBC Radio Drama Sound Department. He decides to have a go at making a play himself, telling of his struggle to pass GCSE PE.
To get an idea of what the BBC Radio Drama Sound Department was like I spent a day with Jessica and Ali the studio manager listening to some of the thousands of recordings which are kept on the system to build different soundscapes. We went through weather and nature and crowds, squeaks, drips, drums, dipping a rug in a lake - everything really.
We also asked some of the staff about their favourite effects. Crashing bikes came up a lot. It was brilliant. And then, with a CD of sound cues from Ali, I went off to re-write Jonesy, trying to think how an excitable fifteen-year-old might use them to make his ordinary life sound epic.
It took a few drafts but that is how Jonesy came about. It is a loveletter to underdogs, to netball, to the One Show's Matt Baker and to the BBC Radio Drama Sound Department. We had a lot of fun with it and I hope you enjoy listening.
Credits
| Role | Contributor |
| --- | --- |
| Jamie | Matthew Tennyson |
| Deano | Harry Jardine |
| Miss Poole | Priyanga Burford |
| Shannon | Carys Eleri |
| Lauren | Georgie Fuller |
| Mr Small | Sean Murray |
| Rushy | Joel MacCormack |
| Tommo | Arthur Hughes |
| Careers | Carolyn Pickles |
| Himself | Matt Baker |
| Writer | Tom Wells |
| Director | Jessica Dromgoole |