Main content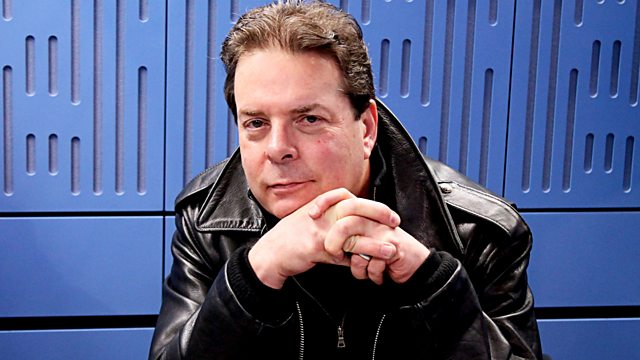 Tuesday - Sarah Walker with Douglas Kennedy
With Sarah Walker. CD of the Week; Brainteaser: Originally Written For...; Artist of the Week: Emanuel Ax; Guest: Douglas Kennedy; Sarah's Essential Choice: Bach: Cantata No 198.
with Sarah Walker and her guest, novelist and travel writer Douglas Kennedy.
9am
A selection of music, including the Essential CD of the Week: Orpheus Chamber Orchestra - plays Wagner, Sibelius, Puccini, Wolf, Turina, Dvorak, Berlioz DG 431 680-2. We also have our daily brainteaser at 9.30: today, Originally Written For....
10am
Artist of the Week: Emanuel Ax.
10.30am
Sarah's guest this week is the American novelist Douglas Kennedy. Born in Manhattan, Douglas divides his time between there and Maine as well as Berlin, Paris and London. His books are internationally renowned, with 11 novels translated in 22 countries. Three films have been made from his work, including 'The Big Picture' starring Romain Duris and Catherine Deneuve, and 'The Woman in the Fifth' with Ethan Hawke and Kristin Scott Thomas. He is the most celebrated modern American writer in France where his last six novels have all been critically acclaimed no.1 Bestsellers. In 2007 he was awarded The Chevalier de l'Ordre des Arts et des Lettres, and received the first Grand Prix du Figaro two years later. He continues to contribute reportage, essays and literary reviews to The Times The New Statesman, Le Monde, Le Figaro and Le Nouvel Observateur. His most recent novel, 'Five Days', was published to critical acclaim in 2013 and is published by Arrow in paperback next month.
11am
Sarah's Essential Choice:
Bach
Cantata No 198 "Lass, Fürstin, lass noch einen Strahl (Trauer Ode)
Rotraud Hansmann (soprano)
Helen Watts (contralto)
Kurt Equiluz (tenor)
Max van Egmond (bass)
Concerto Amsterdam
Jürgen Jürgens (conductor).