Main content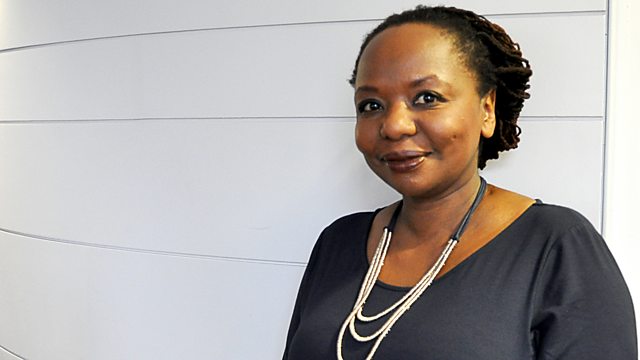 Sally Beauman, Darragh McKeon, Hamid Ismailov and Margie Orford
Ellah Allfrey talks to Sally Beauman about her latest novel The Visitors, and Darragh McKeon and Hamid Ismailov discuss the environmental legacy of the Cold War on their novels.
Sally Beauman first turned heads in the literary world in 1987 with her novel Destiny, when she received the biggest advance yet paid for a debut. Since then she's written many best-sellers including Rebecca's Tale - a re-working of Daphne Du Maurier's Rebecca, and more recently The Landscape of Love set partly in the 1990s. Her latest epic, The Visitors, takes us back to Egypt in the 1920s where we have a ringside seat at the discovery of the Tomb of Tutankhamun.
It was in the early hours of the 26th of April, 1986 that the world's worst nuclear disaster happened at Chernobyl. While the authorities battled secretly with the explosion in Reactor 4, the Western world started to notice the signs of nuclear fallout. This attempted cover-up and the secrecy around the Chernobyl disaster was at the heart of the Soviet Union's nuclear testing programme as well.
Guest Presenter Ellah Allfrey discusses how the Soviet's nuclear legacy is influencing today's literature with Darragh McKeon whose debut, All That is Solid Melts into Air, whose novel looks at the dreadful events that took place at Chernobyl from the perspective of those living in the Soviet Union at the time, and Hamid Ismailov, who explores the lives of a close knit family living near a nuclear testing site in rural Kazakhstan in his novel The Dead Lake.
Margie Orford sat her final university exams while detained during South Africa's State of Emergency in 1985, after being arrested at a protest march. Having won a Fulbright Scholarship to New York she became a journalist and writer with an interest in the language of violence and the role of women in South Africa.
She turned from fact to fiction almost 10 years ago with her first Clare Hart novel, Like Clockwork, and she's now written her 5th. Margie talks about her latest novel Water Music and explains the power of writing in the new South Africa
Producer: Andrea Kidd.
BOOKLIST
The Visitors by Sally Beauman - Publisher: Little, Brown
Water Music by Margie Orford - Publisher: Head of Zeus
The Dead Lake by Hamid Ismailov - Publisher: Peirene 
All That is Solid Melts into Air by Darragh McKeon - Publisher: Viking
Read the Opening Chapter of The Visitors by Sally Beauman
Credits
| Role | Contributor |
| --- | --- |
| Presenter | Ellah Allfrey |
| Interviewed Guest | Sally Beauman |
| Interviewed Guest | Darragh McKeon |
| Interviewed Guest | Hamid Ismailov |
| Interviewed Guest | Margie Orford |
| Producer | Andrea Kidd |