Main content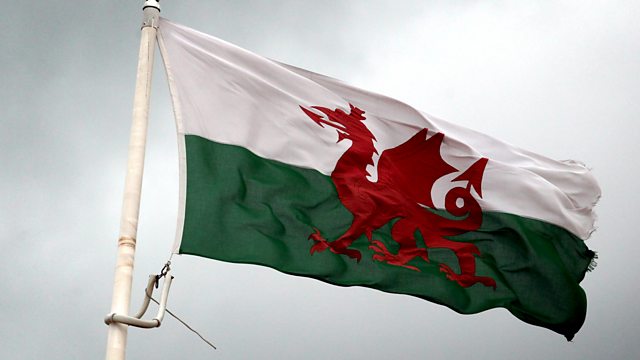 Gareth Gwynn's Little Book of Welsh Independence
Comedian and writer Gareth Gwynn takes us on a journey, via a cheapo coach up the M4 and his own strange head, into the question of Welsh independence.
Could Wales ever be an independent country? Comedian, writer and Now Show regular Gareth Gwynn takes us on a journey - via a cheapo coach up the M4, and his own strange head - into the question of Welsh independence.
The United Kingdom, 2014. In the year Scotland decides whether it should stay or it should go, the concept of the Welsh leaving the UK and going it alone seems both distant - and to some people, not least in Wales itself - almost laughable. England and Wales, Wales and England, the odd couple, conjoined and bickering together forever - much to the disgruntlement of many in both nations.
But what if Welsh independence wasn't a ridiculous idea? How would an independent Wales go about its business if - like the likes of say, Estonia, Montenegro or Slovenia - the Welsh were to make the leap into independence?
If he's perfectly honest, Gareth's never really thought about it. He's certainly no freedom-fighting, rabble-rousing modern-day Owain Glyndwr (plus, he's a quarter Maltese, and to be perfectly honest, the weather's better there).
But with every comic and his dog making gags about Scotland 'staying together for the sake of the Welsh' - and Radio 4 having plopped a small-but-significant sum of money onto his filthy desk - he's been doing a bit of, well, *research*.
Gareth's been out and about speaking to economists, historians, sociologists and the Proud Welsh Public (TM) to find out what we'd need to do - good, bad and ugly - to make Wales into a nation state - and whether it's a good idea...
As he makes a depressingly regular trip on a cheapo coach from London to Cardiff, Gareth recounts to us what he's discovered: is it a question of could or should? Do you have to speak Welsh to be Welsh? And if you do disentangle Wales from the UK, where does that leave England?
Presented by Gareth Gwynn; produced by Steven Rajam for BBC Wales.
Last on
Broadcast