Main content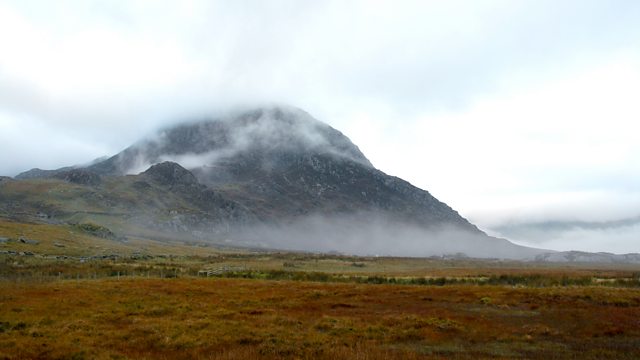 Welsh poet Gillian Clarke counts the human cost of quarrying Snowdonia's ubiquitous slate, which has roofed every house she has ever lived in.
"Slate is our stone, from the quarries of Snowdonia", writes the Welsh poet Gillian Clarke in her Cornerstones essay, "just as the coal in the grate is ours, from the south Wales coalfield. We tread on slate every day." For her slate was inescapabable, ubiquitous: "In city, town, village and upland farm, we sleep under Welsh slate. Rain sings on it. It roofed every house I have ever lived in."
Gillian's is the fourth and last of these essays in which writers and artists reflect on the way their bedrock geology - their cornerstones - have shaped their favourite landscapes. "To this day" she says, "the sight of slate-tips in rain never fails to fill me with awe, such an unbearable weight of angles and shards, of greys, purples, silvers, broken pieces of sky, so many deaths, so much lost life. So much geological and human history."
In the other essays, Sue Clifford, co-founder of Common Ground reflects on her favourite limestone landscapes, the walker and geologist Ronald Turnbull addresses sandstone, and the sculptor Peter Randall-Page tells us what it's like working with something as unforgiving as Dartmoor's obdurate granite boulders.
Producer: Mark Smalley.
More episodes
Next
You are at the last episode