Main content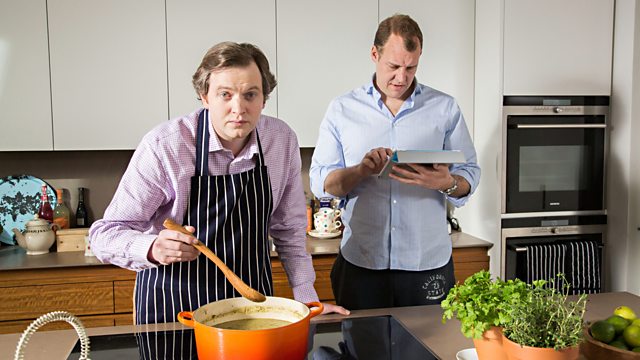 Damien's mother comes to stay unexpectedly and soon sets about reordering the house, thereby forcing Damien to seek respite away by taking on an after-dinner speaking engagement.
The tranquillity of the Trench household is breached once again when Damien's mother calls once morning to say she's coming to stay while Damien's father is on a silent retreat. No sooner has she arrived than she starts setting about trying to be helpful, which only irritates Damien more. He is therefore forced to spend some time away by accepting the offer of an after-dinner speaking engagement, something he's never tried before...
Cast:
Damien Trench - Miles Jupp
Anthony - Justin Edwards
Ian Frobisher - Philip Fox
Damien's mother - Selina Cadell
Jennifer - Priyanga Burford
Heckler - David Seddon
Nigel Thingummy - Michael Bertenshaw
Producer: Sam Michell.
Credits
| Role | Contributor |
| --- | --- |
| Damien Trench | Miles Jupp |
| Anthony | Justin Edwards |
| Ian Frobisher | Philip Fox |
| Damien's Mother | Selina Cadell |
| Jennifer | Priyanga Burford |
| Heckler | David Seddon |
| Nigel Thingummy | Michael Bertenshaw |
| Producer | Sam Michell |
| Writer | Miles Jupp |