Main content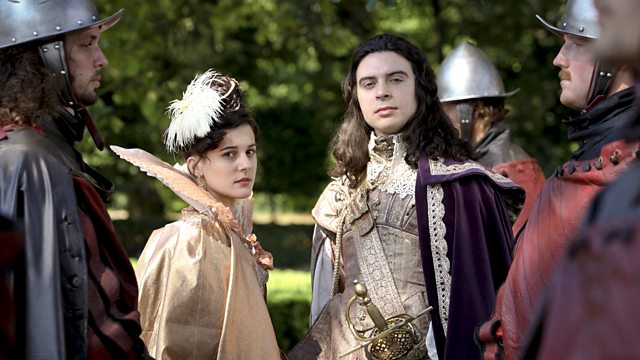 Historical drama series. Aramis finds his loyalty to the regiment tested when he agrees to help an old friend uncover the truth behind a disastrous mission.
When Aramis's old friend Marsac, a former musketeer, unexpectedly returns to Paris, the musketeers are thrown into turmoil, fully aware that they should report him for desertion. His appearance coincides with the royal visit of the king's beloved sister and her husband, the Duke of Savoy, whom the musketeers must protect.
Marsac believes he finally knows the truth behind the infamous massacre which killed his troop, and wants Aramis's help to prove it. Despite their misgivings, will the musketeers help and can they prevent Marsac exacting his own revenge?
Credits
| Role | Contributor |
| --- | --- |
| Athos | Tom Burke |
| Aramis | Santiago Cabrera |
| Cardinal Richelieu | Peter Capaldi |
| Marsac | JJ Feild |
| Porthos | Howard Charles |
| Queen Anne | Alexandra Dowling |
| King Louis | Ryan Gage |
| Constance | Tamla Kari |
| d'Artagnan | Luke Pasqualino |
| Treville | Hugo Speer |
| Cluzet | Simon Paisley Day |
| Jailer | Martin Hancock |
| Gontard | Adrian Schiller |
| Duke of Savoy | Vincent Regan |
| Dutchess of Savoy | Phoebe Fox |
| Louis Amadeus | Daniel Rchichev |
| Old Serge | Peter-Hugo Daly |
| Writer | Adrian Hodges |
| Director | Richard Clark |
| Producer | Colin Wratten |