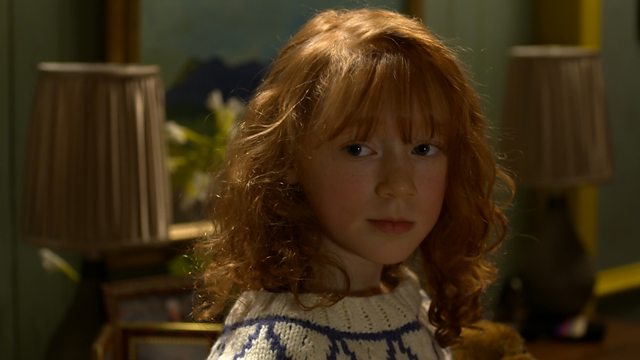 Katie Morag and the Tiresome Ted
Chan eil Ceitidh Mòrag idir air a dòigh nuair a tha a' bhèibidh ùr a' tighinn dhachaigh. Tha i ann am fìor dhroch thrum agus chan urrainn fiùs an teadaidh aice cùisean a reiteachadh!
Ceitidh Mòrag is not happy when the new baby comes home. She is in a terrible mood and not even her beloved teddy can help her feel better.
Last on