Main content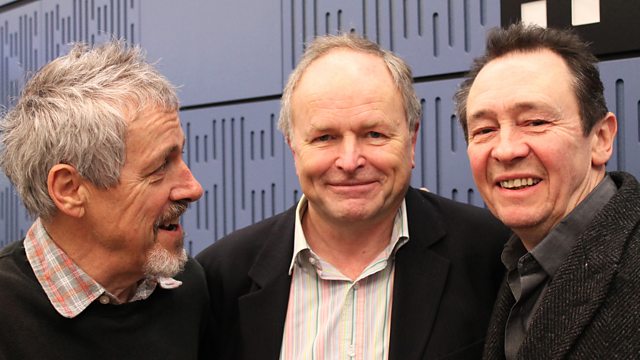 Griff Rhys Jones, Matthew Xia, Danny Wallace, Paul Whitehouse, Lily & Madeleine, Laura Cantrell
Clive Anderson is joined by Griff Rhys Jones, Matthew Xia and Danny Wallace for a mix of conversation, music and comedy. With music from Lily & Madeleine and Laura Cantrell.
Comedian, writer, actor and television presenter, Griff Rhys Jones riffs with Clive about being Welsh and his new ITV series 'A Great Welsh Adventure with Griff Rhys Jones'.
Clive spins some records with DJ and BBC broadcaster DJ Excalibah, aka Matthew Xia, who is also an award winning director with his sold-out production of Sizwe Banzi is Dead, which returned to the Young Vic this month.
Yes Man Danny Wallace interviews Nashville-born, ex Wall Street banker and current country music star Laura Cantrell who also performs Starry Skies from her upcoming album 'No Way There From Here', out now.
Described by Johnny Depp as "the greatest actor of all time", Paul Whitehouse chats to Clive about his new BBC Radio 4 series 'Nurse'.
With more music from Indianapolis sisters Lily & Madeleine who perform their latest single 'I've Got Freedom'.
Producer: Debbie Kilbride.
Griff Rhys Jones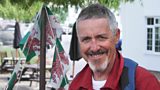 'A Great Welsh Adventure with Griff Rhys Jones' is on Monday 17th February at 20.00 on ITV.
Matthew Xia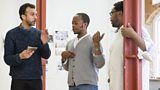 'Sizwe Banzi is Dead' is at London's Young Vic until Saturday 8th March, it then embarks on a nationwide tour from Wednesday 7th May to Saturday 14th June.
Paul Whitehouse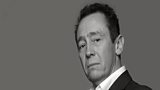 The first episode of 'Nurse' is on Wednesday 19th February at 23.15 on BBC Radio 4.
Laura Cantrell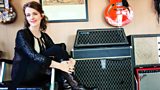 'No Way There From Here' is available now on Spit & Polish.
Live Dates:
Saturday 15th Feb - St Bonaventure's Parish Social Club, Bristol
Sunday 16th Feb - Budleigh Salterton Public Hall 
Monday 17th Feb -  The Stables, Milton Keynes
Tuesday 18th Feb - Whelan's, Dublin
Lily & Madeleine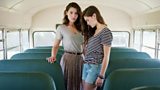 'I've Got Freedom' is available on Monday 31st March on Asthmatic Kitty.
Lily & Madeleine are performing at Mike's Frog Bar, Brighton on Saturday 15th February.
Listen to Loose Ends anytime, anywhere.