Main content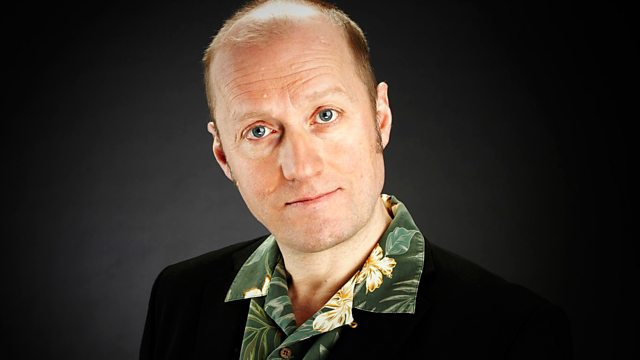 Adrian Edmondson
Richard Coles and Suzy Klein with comic Ade Edmondson, a man who played basketball for Gaddafi, the world's top matchmaker, and Inheritance Tracks from Razorlight's Johnny Borrell.
Suzy Klein and Richard Coles with comedian, actor and musician Ade Edmondson, professional basketball player Alex Owumi who found himself playing for Colonel Gaddafi, Caroline Brealey who's just been named the world's number one matchmaker, Samuel Johnson who's living his childhood dream as a Lego designer, and Bob Davenport who found some old tapes of him singing alongside folk legend Pete Seeger. JP Devlin hits the slopes at the snow centre in Hemel Hempstead, we visit a hospice in Berkhamstead offering cookery courses to bereaved teenagers, and Razorlight frontman Johnny Borrell shares his Inheritance Tracks.
Produced by Dixi Stewart.
Studio guest: Ade Edmondson
Pete Seeger lost tracks: Bob Davenport
English folksinger Bob Davenport found some old tapes of him singing alongside folk legend Pete Seeger, after hearing of his old friend's death. The sessions have never before been given a public airing.
Interview: Alex Owumi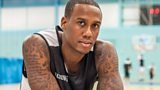 Professional basketball player Alex Owumi found himself playing for Colonel Gaddafi's basketball team in Libya just as the Arab uprisings flared up in 2011. Read his full story.
'Gaddafi's Point Guard' is published by Rodale Press. 
Crowdscape :: Hemel Hemsptead Snow Centre
Matchmaker : Caroline Brealey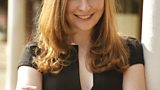 Bereavement Baking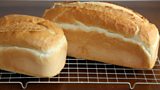 We visit The Hospice of St Francis in Berkhamsted to join an innovative cookery class designed to equip bereaved teenagers with vital cooking skills and use food therapeutically to enhance communication and promote well-being within families. The course is run by the hospice's chef, Chris Took.
Inheritance Tracks: Johnny Borrell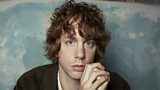 Razorlight's lead singer and writer Johnny Borrell picks his inheritance tracks : The Beach Boys  'California Saga: The Beaks Of Eagles' from the album 'Holland' and Regina Spektor 'Samson'.
Johnny's debut solo album 'Borrell 1' is out now.  Johnny Borrell & Zazou are performing at the Water Rats in London on 29th April. Their EP 'The Artificial Night' will be released on April 28th.
Childhood dream: Samuel Johnson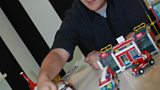 Lego enthusiast Samuel Johnson loved playing with the brightly coloured Lego bricks so much that as a child he wrote to the company asking how he could get a job with them. He is now living his childhood dream as a Lego designer at their headquarters in Denmark.
Thank You
This week Judy, Tony and Pauline say thank you to someone for a good deed.
Studio Guests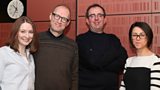 Matchmaker Caroline Brealey, comedian and actor Ade Edmondson, with presenters Rev Richard Coles and Suzy Klein
Credits
| Role | Contributor |
| --- | --- |
| Presenter | Richard Coles |
| Presenter | Suzy Klein |
| Interviewed Guest | Adrian Edmondson |
| Interviewed Guest | Alex Owumi |
| Interviewed Guest | Caroline Brealey |
| Interviewed Guest | Samuel Johnson |
| Interviewed Guest | Bob Davenport |
| Interviewed Guest | JP Devlin |
| Interviewed Guest | Johnny Borrell |
| Producer | Dixi Stewart |