Main content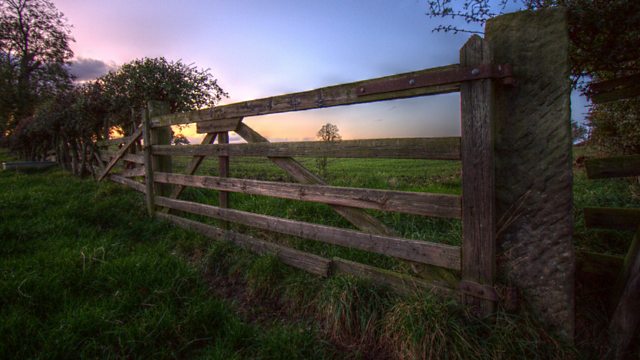 Farming Today This Week: Flooded farms
How are farmers coping with floods which have left their fields underwater for weeks? Sybil Ruscoe hears from both arable and livestock farmers battling against the elements.
For weeks now, farmland in the South West has been underwater. As the weather shows no sign of letting up, and the flooding crisis spreads to other parts of the country, Farming Today This Week looks at how farmers are coping with the deluge. Sybil Ruscoe presents the programme from a farm in Worcestershire, where a thousand acres are currently underwater. She hears about the wheat which won't recover after being awash for more than a month, and sees the spring onion crop which will have to be destroyed because it's contaminated with sewage. The programme also has the latest on the remarkable aid effort which has gathered momentum over the course of the last week. Donations of fodder have been pouring in from around the country, to help livestock farmers whose fields and buildings have had to be evacuated, and who are struggling to keep their cattle fed. With yet more bad weather on the way, how will farmers cope?
Presented by Sybil Ruscoe and produced by Emma Campbell.
Farmer Stephen Watkins shows Sybil Ruscoe the extent of flooding on his land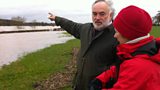 Farmer Stephen Watkins' waterlogged spring onion crop