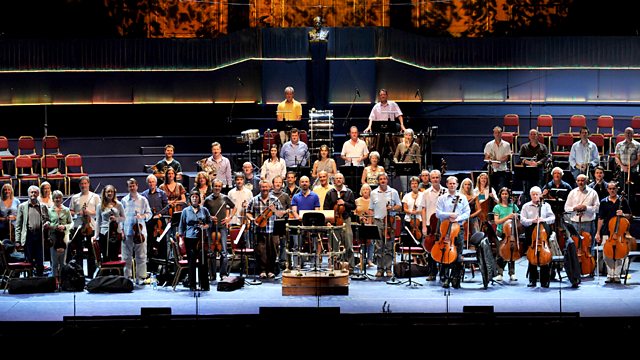 Torvill and Dean
6.0,6.0,6.0,6.0,6.0,6.0,6.0,6.0,6.0,6.0,6.0,6.0. On 14th February 1984 - Jayne Torvill and Christopher took to the ice at the Sarajevo Winter Olympic Games for the final part of the ice dance competition. What followed has been voted one of the greatest sporting moments in history by the Great British public. Their ice dance routine to Ravel's Bolero won Torvill and Dean the Olympic Gold medal and scored a record twelve perfect 6.0 scores from all of the Olympic judges. This record still stands as the highest score for a single routine.
It wasn't just the technical merit, the artistic impression, the brilliant choreography but, of course, their choice of wonderful music.
Now exactly 30 years to the day Jayne and Chris present a special edition of Friday Night is Music Night featuring much of the music from their incredible skating career.
The BBC Concert Orchestra is conducted by Nick Davies and the show includes music from Mack and Mabel(Herman), Barnum(Coleman) Capriccio Espagnol(Rimsky Korsakov) and, of course, Ravel's Bolero.
Concert recorded at the Mermaid Theatre, London on 5th February and first broadcast on 7th February 2014.
Last on