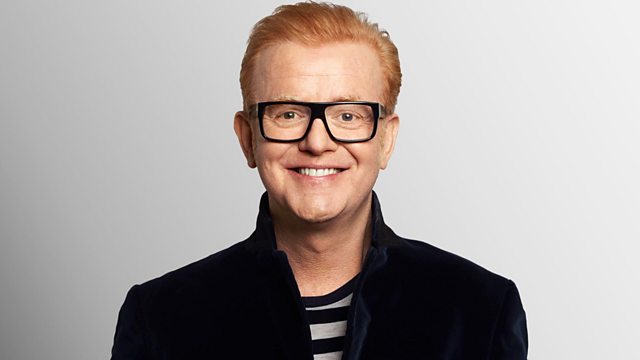 Meteorology Master - John Kettley
Weather wise meteorology Master John Kettley talks to us about the storms battling Britain...
Following our thoughts about famous faces and their imagination for invention, our mystery guest takes us to the perfect way to patenting; she is Patent Administrator Della Williams...
And, our top tenuous takes us back to John Kettley when we realise he's the subject of a song by Tribe of Toffs, so we were after your desperate claims to the fame of 'being mentioned in song lyrics'...
Today's show is dedicated to anyone who remains in lock down waiting for storm number two of three that lined up to bash us up...
And today's show is entitled: it is alas, a case of one down, two to go!
Last on
Pause for Thought: Pete Tobias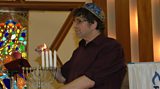 From Rabbi Pete Tobias of the Liberal Synagogue, Elstree:
The floods in various parts of the country haven't yet quite reached biblical proportions, but I would imagine the people living in streets that have turned to rivers are beginning to wonder when they might actually see dry land again. Of course you're all right Chris – after all, you have a Noah in the family. Is he any good at carpentry…?
Joking aside, these are pretty desperate times for many people. Every TV news bulletin features journeys that used to be made on foot or in a car being undertaken in dinghies or canoes.
The rabbis of old tell a story about several people who were travelling together in a boat.  One man sitting in the middle suddenly took out a drill and started to bore a hole in the base of the boat. Everyone around him protested, and he looked up indignantly and said 'Of what concern is this to you? I am only drilling under the place where I am sitting!' His fellow travellers replied that although he was drilling a hole in the place where he sat, the consequences of his actions would affect them all.
There's something here about the difference between looking after ourselves and our responsibility to others. My old friend Rabbi Hillel once said 'If I am not for myself, then who will be for me?' There may come a point in any struggle with the forces of nature when we find ourselves alone, battling for survival. Having succeeded, however, we cannot simply congratulate ourselves and carry on with our lives. Hillel goes on to say 'But if I am only for myself, then what am I?' We are nothing, we are not worthy of calling ourselves human beings if we do not seek to assist others in times of difficulty.
As those of us on dry land watch our fellow citizens struggle to deal with the floods, let's applaud those who dedicate themselves selflessly to the wellbeing of others and recognise in their efforts the strength and compassion that is hardwired into our humanity.  But I'm still asking myself – as should anyone in a more fortunate position than others – is there something more I can do?