Main content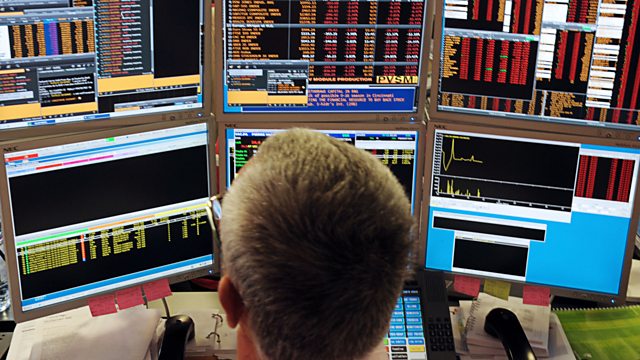 DIY Investing
Paul Lewis asks if a novice can invest their money without financial advice. He also looks at your chances of getting your money back from copycat tax websites.
DITCH AND DABBLE
We sent our newest producer, Wesley Stephenson, to find out about DIY investing. If you are confident enough to find your own investments and manage them online you can save the fees an independent financial adviser would charge. But how easy is IIY? And is it sensible to ditch your adviser and dabble on the market?
NO EX PLEASE, WE'RE INSURERS
Why should a man jailed in the 1970s for attempted murder be denied insurance for his house and contents, nearly 30 years after he left prison? What offences do you have to declare to insurers? When does a conviction become 'spent'? And why has the government delayed changes to the rules which would help former prisoners?
NOT A GATEWAY TO HEAVEN
Complaints keep arriving about a website which many people take to be the official HMRC route to file a self-assessment tax return. In fact taxreturngateway is nothing to do with HMRC and will charge up to £1000 just to submit the form. Any tax due has to be paid separately. The website, which closed down for few days over the 31 January tax return deadline, is now up and running after a redesign. But if you've been charged a fee you think is unfair can you get your money back?
Last on
Broadcasts