Main content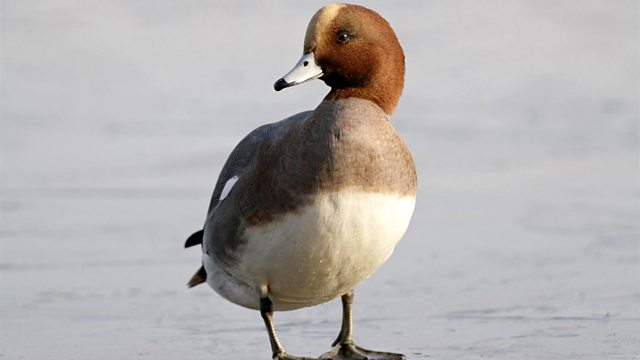 Wigeon
John Aitchison presents the wigeon.
Tweet of the Day is a series of fascinating stories about our British birds inspired by their calls and songs.
John Aitchison presents the wigeon. Wigeon are dabbling ducks and related to mallards and teal but unlike these birds Wigeon spend much of their time out of the water grazing waterside pastures with their short blue-grey bills. The drakes are handsome-looking birds with chestnut heads and a cream forehead which contrasts well with their pale grey bodies.
John Aitchison recorded a flock of wigeon, for Tweet listeners, on a pool in Norfolk where they had found a safe place to roost on an island.
Wigeon (Anas penelope)
Webpage image courtesy of RSPB (rspb-images.com)
Podcast
Discover birds through their songs and calls. 265 programmes of 90 seconds, over a year