Main content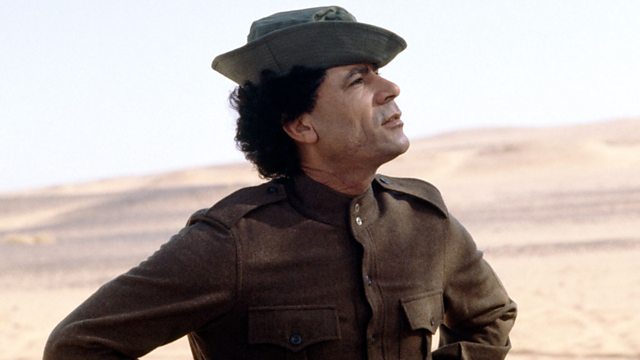 Mad Dog: Gaddafi's Secret World
A Storyville documentary: the dark world of Colonel Gaddafi, the Libyan dictator who combined oil and the implied threat of terror to turn western powers into cowed appeasers.
Colonel Gaddafi was called 'mad dog' by Ronald Reagan. His income from oil was a billion dollars a week. He washed his hands in deer's blood. No other dictator had such sex appeal and no other so cannily combined oil and the implied threat of terror to turn western powers into cowed appeasers.
When he went abroad - bedecked in fake medals from unfought wars - a bulletproof tent was flown ahead, along with camels that would be tethered outside. His sons lived a Dolce & Gabbana lifestyle - one kept white tigers, while another commissioned a $500 million cruise liner with a shark pool.
Like other tyrants, Gaddafi used torture and murder to silence opposition, but what made his rule especially terrifying was that death came so casually. A man who complained that Gaddafi had an affair with his wife was allegedly tied between two cars and torn in half. On visits to schools and orphanages Gaddafi would tap underage girls on the head to show his henchmen which ones he wanted. They would be taken to his palace and abused. Young boys were held in tunnels under the palace.
Yet because of his vast oil lake there seemed no limit to western generosity. British intelligence trapped one of his enemies overseas and sent him to Libya as a gift. The same week, Tony Blair arrived in Libya and a huge energy deal was announced.
Filmed in Cuba, the Pacific, Brazil, the US, South Africa, Libya and Australia, the cast of this documentary consists of palace insiders and those who gave shape to Gaddafi's dark dreams. They include a fugitive from the FBI who helped kill his enemies worldwide; the widow of the Libyan foreign minister whose body Gaddafi kept in a freezer; and a female bodyguard who adored him until she saw teenagers executed.
Gaddafi was a dictator like no other; their stories are stranger than fiction.
Music Played
Timings (where shown) are from the start of the programme in hours and minutes
01:10

Ison & Fille

Aldrig Mer (feat. Sabo, Ju-Mazz & Hoosam)
Mad Dog: Gaddafi's Secret World director Christopher Olgiati answers the Storyville Q&A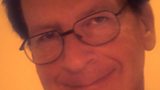 What is more important, story or character?
They're inseparable. Story is often shaped by character. In the Middle East Gaddafi's story was of a vain and fantastical dreamer who was finally ridiculed by large Arab states. In Africa his story was of a fallen Caesar hoping to rise again after the Arabs turned their backs on him. He talked of liberation and African unity – scarcely new ideas – while promoting a cannibal war as horrifying as anything King Leopold inflicted on the Congo. With a tiny population of his own, Gaddafi was drawn to Africa by its promise and grandeur just as European powers like Belgium had been in the past. Like them, he wanted an African empire to magnify himself on the world stage. Like them, he set tribe against tribe, corrupted or threatened leaders and even tried to kill them. There was a startling contrast between his big ideas – a United States of Africa, strong and proud, with its own army and controlling its own resources – and what he actually achieved for Africa, almost nothing. Gaddafi succeeded principally in two things, staying in power an unnaturally long time and compromising Western countries for which oil had always been more important than human rights. His life was a story and its penultimate act was his own rehabilitation. Tony Blair hugged him, Berlusconi kissed his hand. It was the greatest makeover in history and a rare success for Gaddafi – he had held up a mirror to the West and revealed our greed and hypocrisy.
What made you first want to explore the subject?
I could say it was in 1988 when I took the last flight of Pan Am Clipper Maid of the Seas into Heathrow. A few hours later it blew up over Lockerbie. That certainly got my attention but I had already covered Gaddafi on the BBC African Service and in TV current affairs programmes. Back then he seemed stranger than fiction, a fantasy dictator who would let mysterious Germans launch rockets in the Sahara. Or he would invest hundreds of millions in the Pakistani nuclear project, hoping to get the first bomb. At the same time he was Hollywood-handsome and dangerously charming. My wife couldn't take her eyes off him. His eccentricities made such good viewing that they somehow obscured the horror of his rule. Then I met a man in a bar in Africa. He was a Scottish oil worker from Tripoli. He told me his Libyan neighbour's seven year old daughter had been intercepted by Libyan security on her way home from school. They cut off her lips with scissors and hung them in a plastic bag inside a car. They put her body on the back seat. She bled to death. Her father had spoken derisively of Gaddafi and been shopped by a colleague. Suddenly the dictator didn't seem such fun anymore. There were other documentaries out by now, full of Tony Blair and Condoleezza Rice. But we wanted to get closer to Gaddafi by tracking down the courtiers and supplicants at his court who, as his world slowly collapsed, had fled all over the world. They were a bizarre bunch indeed, nuclear smugglers, arms salesmen and assassins. I was greatly taken by one of his female bodyguards. Gaddafi tried to secure her loyalty and guarantee her willingness to die for him by making her fall in love with him. She gave way – until he had one of her colleagues murdered. To me, this seemed the beginning of a great story.
How long did it take to get the film off the ground?
Too long. These films are big and expensive. We made it as cheaply as possible but finding the money from international co-producers can become an end in itself. By the time you find the resources you need, the first flush of enthusiasm has gone. You need perseverance, stamina and deep pockets. You worry that every film has its moment even if, like this one, it's not directly related to current events.
What were you most surprised to learn in the course of production?
It will sound banal so let me explain. Any good story needs a trajectory. You don't want someone to be consistently evil. It would have been far more satisfying if Gaddafi had been an idealistic young man, a thoroughly good, wholesome person who over many years had morphed into a monster for reasons we and the audience could readily understand. We tried very hard to find evidence of that idealistic young man. The longer our journey went on, the more worried I got that we had missed any trace of early innocence and idealism. Yes, he'd listened to Nasser on the radio. Yes, he had big ideas for the Middle East. But Gaddafi as a human being? Unique early footage showed a smiling young man at ease with fellow officers or people in the desert. However shortly after he came to power the smiling charmer imprisoned political opponents and eventually tortured them, just as his revolutionary committees would string up students and hang them for being American spies – which of course they were not. What most surprised me as we dug deeper into his world was that from the start he appeared to have been driven by nothing more complicated than the sheer desire for power. He was willing to do almost anything to hold onto it. The young man we were looking for seemed not to have existed.
Which documentary has most inspired you?
Feature films mostly inspired me. The first documentary I can remember watching as a kid was Antony Thomas' Portugal: Dream of an Empire. It made me realise documentaries do not need to be second best to features. In 2004 Darwin's Nightmare stands out, perhaps because I like Africa and the juxtaposition of the lumbering cargo planes and the lake was so effective. I don't think you could convey that atmosphere in any other medium.
Favourite Website/blog?
It might seem childish if I told you. It's to do with planes.
Person you'd most like to interview (living or dead)?
Before making this film I wish I'd met Joseph Conrad for advice on venturing so far in search of elusive character.
Best piece of filmmaking advice you've ever been given?
When in doubt, light a fire. Tip given to me by an elderly reporter. I've tried it many times since then. It works well on remote beaches. Don't try it at home.
Best piece of filmmaking equipment you can't live without?
The CamRail, a tracking device that is now hard or impossible to rent but which produces perfect results that I've never been able to replicate with similar gear. I wish someone would bring it back.
Favourite film of all time?
Impossible question. Cobre Verde (Herzog 1987) I like. Never released in the UK, it was about "men who live in a permanent, irrational state of war with themselves."
Most difficult access?
The hardest thing I've done I can't talk about.
Best recent read?
Airline schedules.
Credits
| Role | Contributor |
| --- | --- |
| Director | Christopher Olgiati |
| Executive Producer | Nick Fraser |
| Executive Producer | Roy Ackerman |
| Executive Producer | Kate Townsend |