Main content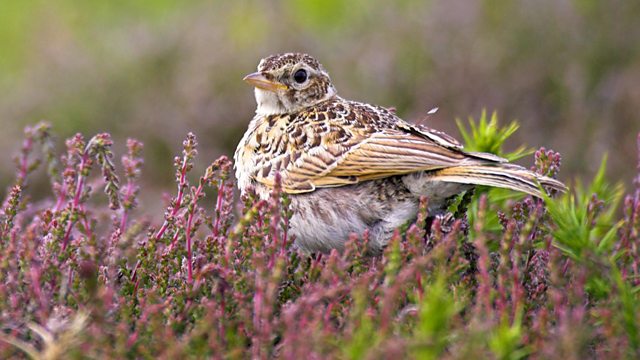 Skylark
John Aitchison presents the skylark.
Tweet of the Day is a series of fascinating stories about our British birds inspired by their calls and songs.
John Aitchison tells the story of the skylark. No other UK bird is capable of sustaining such a loud and complex song while hovering high above the ground, rapidly beating its wings to stay aloft. Some songs can last 20 minutes or more and their performance is likely to be as much a territorial display as an exhibition of the male's physical fitness to impress a female.
Last on
Skylark (Alauda arvensis)
Webpage image curtesy of RSPB (rspb-images.com)
Broadcasts

Podcast
Discover birds through their songs and calls. 265 programmes of 90 seconds, over a year