Main content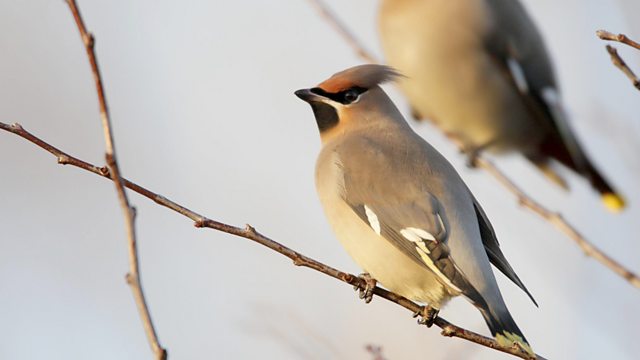 Waxwing
John Aitchison presents the waxwing.
Tweet of the Day is a series of fascinating stories about our British birds inspired by their calls and songs.
John Aitchison presents the waxwing. Waxwings are winter visitors from Russia and Scandinavia where they breed in conifer forests. They head south to feed on berries and other fruits, and if these are in short supply on the Continent, the birds flood into the UK. It happens every few years or so and the sight of these punk-crested plunderers swarming over rowan and other berry-producing trees is sure to attract your attention.
Waxwing (Bombycilla garrulus)
Webpage image courtesy of RSPB (rspb-images.com)
Podcast
Discover birds through their songs and calls. 265 programmes of 90 seconds, over a year