Main content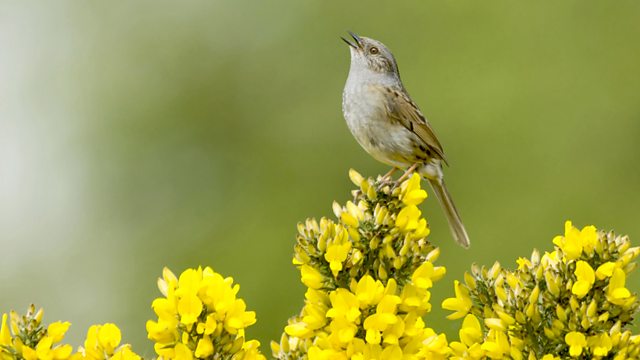 Dunnock
John Aitchison presents the dunnock.
Tweet of the Day is a series of fascinating stories about our British birds inspired by their calls and songs.
John Aitchison presents the dunnock. You'll often see dunnocks, or hedge sparrows, as they were once called, shuffling around under a bird table or at the bottom of a hedge. They're inconspicuous birds being mostly brown with a greyish neck and breast. They aren't, as you might imagine, closely related to sparrows, many of their nearest relatives are birds of mountainous regions in Europe and Asia.
Last on
Dunnock (Prunella modularis)
Webpage image is courtesy of RSPB (rspb-images.com)
Broadcasts

Podcast
Discover birds through their songs and calls. 265 programmes of 90 seconds, over a year