Main content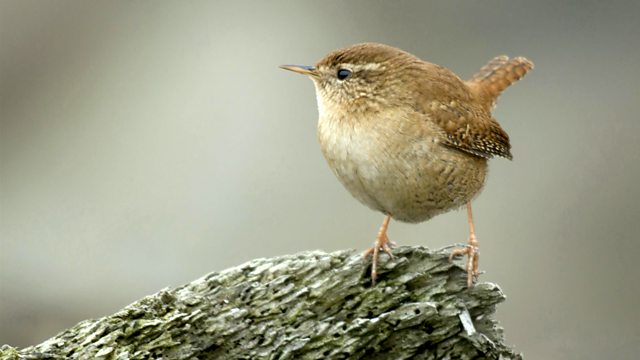 Wren
John Aitchison presents the wren.
Tweet of the Day is a series of fascinating stories about our British birds inspired by their calls and songs.
John Aitchison presents the wren. You'll often see the male wren, with its tail cocked jauntily, singing from a fence-post or shrub, bill wide and trembling with the effort of producing that ear-splitting territorial advertisement. It's the extrovert side of what can be an introvert bird that normally creeps, like a mouse, among banks of foliage or in crevices between rocks. They can live almost anywhere from mountain crags and remote islands to gardens and city parks.
Wren (Troglodytes troglodytes)
Webpage image courtesy of RSPB (rspb-images.com)
Podcast
Discover birds through their songs and calls. 265 programmes of 90 seconds, over a year