Main content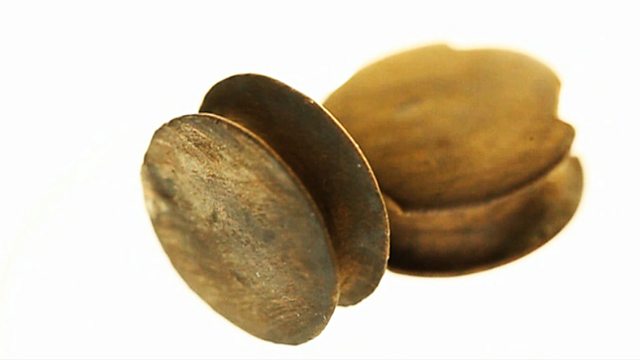 Mystery of the Moor
Mike Dilger investigates the mystery behind Bronze Age burial goods discovered on Dartmoor. They've been described as the most important find ever on the moor and give vital new clues about how our ancestors lived 4,000 years ago.
'Amazing' treasures revealed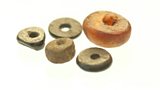 A rare and "amazing" burial discovery dating back 4,000 years has been described as the most significant find on Dartmoor and has given archaeologists a glimpse into the lives of the people who once lived there.
The discovery of a bronze age granite cist, or grave, in 2011 in a peat bog on White Horse Hill revealed the first organic remains found on the moor and a hoard of about 150 beads.
Read the full story on the BBC News website. 
Dartmoor bronze age cist treasures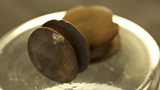 An earlier look at what has been called the most significant historical find ever on Dartmoor - the discovery of an internationally important prehistoric burial site.

The 4,000-year-old remains of the Bronze Age grave or cist, which were found in a peat bog, are set to rewrite the history books.

Watch a video feature on the BBC News website. 
Dartmoor tomb treasure horde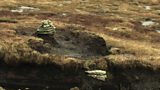 Archaeologists from around the UK have been examining a horde of treasures unearthed in a 4,000-year-old tomb on Dartmoor.
Prehistoric jewellery, animal pelts and beads made of amber were among the finds about two years ago in the burial chamber.
The chamber, known as a cist, was found on Whitehorse Hill, near Chagford.
Credits
| Role | Contributor |
| --- | --- |
| Writer | Andrew Brown |
| Executive Producer | Simon Willis |