Main content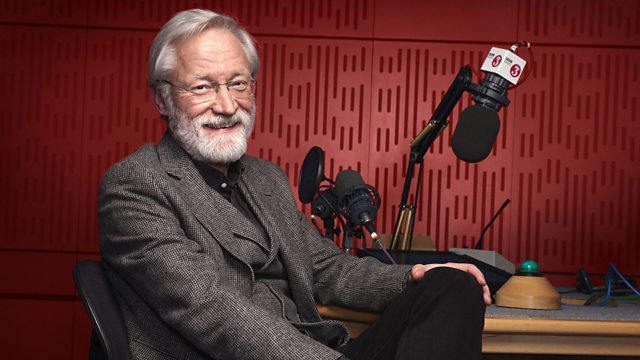 Donald Macleod discusses Taneyev's various romantic entanglements, including with Leo Tolstoy's wife, which caused much jealousy.
He was a brilliant pianist, a distinctive composer, a theorist and eminent teacher, and dubbed by Tchaikovsky as the Russian Bach. Donald Macleod, with Dr Anastasia Belina-Johnson, explores the life and music of Sergei Ivanovich Taneyev.
Taneyev cut quite a dashing image. On more than one occasion, married women became infatuated with him, including Leo Tolstoy's wife, which caused much jealousy. Taneyev was often invited to the Tolstoy's house, where he'd play piano duets with Leo Tolstoy, and discuss Wagner. Wagner's Ring Cycle had made a great impression upon Taneyev, which can be clearly heard in the Entr'acte from his opera The Oresteia.
Although Taneyev had now given up his position of Director at the Moscow Conservatoire, he still taught there. Numbered amongst his students were Scriabin, Rachmaninov, Lyapunov and Gliere. With his resignation of the Directorship, Taneyev now found more time to compose, including his Symphony No 3 which he dedicated to his friend and fellow composer, Arensky. Taneyev was also turning his attention more and more to chamber music, including his String Quartet No 5.
I awaited you in the grotto
The Valery Rybin Choir
Evgueni Talisman, piano
Valery Rybin, director
Entr'acte from The Oresteia (Act III Scene II)
Helsinki Philharmonic Orchestra
Vladimir Ashkenazy, conductor
Symphony No 3 (4th mvt)
Novosibirsk Academic Symphony Orchestra
Thomas Sanderling, conductor
Not the wind from on high, Op 17 No 5
Dmitri Hvorostovsky, baritone
Ivari Ilja, piano
Anxiously beats the Heart, Op 17 No 9
Dmitri Hvorostovsky, baritone
Ivari Ilja, piano
String Quartet No 5 in A major, Op 13
Vladimir Ovcharek, violin
Grigory Lutzky, violin
Vissarion Solovyev, viola
Josef Levinzon, cello
Luke Whitlock.