Main content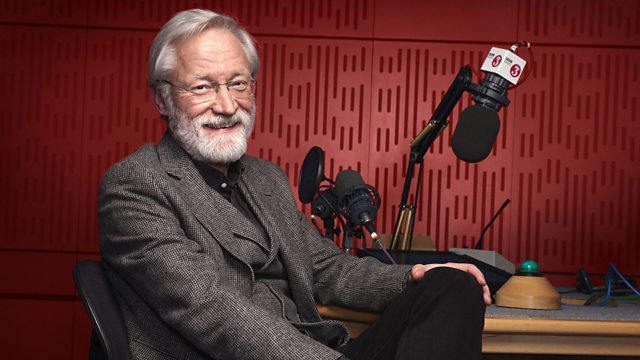 Donald Macleod explains why Taneyev was dubbed 'the Russian Bach' by Tchaikovsky.
He was a brilliant pianist, a distinctive composer, a theorist and eminent teacher, and dubbed by Tchaikovsky as the Russian Bach. Donald Macleod, with Dr Anastasia Belina-Johnson, explores the life and music of Sergei Ivanovich Taneyev. Young Taneyev was a child prodigy, and it was Nikolai Rubinstein who recognised that the boy would go on to be an excellent pianist and a great composer.
Taneyev studied under Tchaikovsky at the Moscow Conservatoire and was the first student to graduate from there with the Gold Medal in both performance and composition. As an excellent pianist whose Moscow concerts were seen as significant cultural occasions, he went on to premiere a number of works by Tchaikovsky, and even advised the older composer in matters of composition. Tchaikovsky recommended that Taneyev succeed him as tutor at the Moscow Conservatoire, where he would go on to teach Rachmaninov, Scriabin, Medtner and Gliere. At the age of twenty-nine, Taneyev was appointed as director of the Conservatoire, and went on to save it from financial ruin. Amongst this busy life, Taneyev composed much for orchestra, chamber ensembles and for voices, but left relatively few works for his own instrument, the piano.
Suite de Concert, Op 28 (Prelude)
Ilya Kaler, violin
Russian Philharmonic Orchestra
Thomas Sanderling, conductor
The world sleeps, Op 17 No 10
Ekaterina Sementchuk, mezzo-soprano
Larissa Gergieva, piano
Stalactites, Op 26 No 6
Ekaterina Sementchuk, mezzo-soprano
Larissa Gergieva, piano
Scherzo in E flat minor
Olga Solovieva, piano
Scherzo in C major
Olga Solovieva, piano
Overture in D minor
Novosibirsk Academic Symphony Orchestra
Thomas Sanderling, conductor
Symphony No 1 in E minor (4th mvt)
Russian State Symphony Orchestra
Valeri Polyansky, conductor
Producer: Luke Whitlock.
More episodes
Previous
You are at the first episode