Main content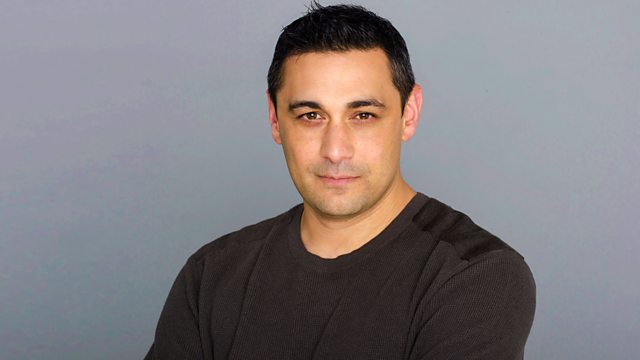 Engineering for floods; Neanderthal genes; Switching senses; Genes in Space game
What technologies are available to protect against floods? Should we be making space for flooding rivers rather than barriers? Dr Adam Rutherford investigates.
The warning that floods are likely to become more common, or more severe, won't be a high priority for those with homes currently deluged. But it is something architects, engineers and planners have been taking very seriously. Dr. Adam Rutherford finds out about some of the innovations, both in UK and abroad, being designed for homes in areas prone to flooding - from simple door guards and waterproofing which can be retrofitted to existing houses - to entire city re-landscaping, or 'waterscaping' which aims to make room for the river, rather than fighting against it.
Last week Adam talked about research showing that most people of European or East Asian descent carry a small percentage of Neanderthal DNA - about 2%. He examined some of the physical characteristics we may have got from the genes of our ancient cousins. This week Inside Science addresses some of the questions this fascinating work prompted.
A new study in the journal Neuron this week, looks at what happens in the brain when one of the senses is dulled. Dr. Patrick Kanold, from the University of Maryland in the States, and his colleagues simulated blindness in mice by keeping them in the dark for a week, to see what happened to the parts of their brains involved in hearing. The found that the mouse's hearing improved. We sometimes talk about the brain being 'hardwired': all the neurons locked in place from early childhood. It was assumed that there was only a short, finite period when the brain was still capable of changing, but the new research shows parts of the brain still has room to manoeuvre.
A recurring problem in science is that we are far better at collecting vast amounts of scientific data than we are at actually analysing them. To combat this problem, the charity Cancer Research UK have just launched a mobile phone game, 'Genes In Space', that farms statistical analysis out to the masses. Under the guise of flying a spaceship through a meteor storm, game players actually navigate their way through genetic sequence data from breast cancer patients. The information on the virtual path they take is automatically uploaded to the database and fed back into the scientific process.
Producer: Fiona Roberts.
Last on

Broadcasts

Take the Synthetic Voices and Personality Test
Podcast
Adam Rutherford goes inside science to explore the research that is transforming our world