Main content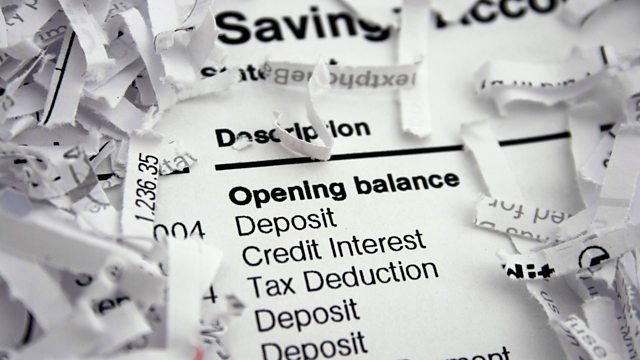 Financial Fraud
Fraud, identity theft and money scams - Paul Lewis and a panel of guests answer calls and emails.
Have you been a victim of fraud, identity theft or a money scam? How do you protect yourself and can you get your money back? Call 03700 100 444 from 1pm to 3.30pm on Wednesday or e-mail moneybox@bbc.co.uk now
Fraud losses on UK cards totalled £216.1m between January and June 2013 and fraudsters helped themselves to a further £17.1m through online banking theft and £5.2m from telephone banking fraud.
For advice about keeping your money safe from the latest scams and investment traps talk to Lesley Curwen and guests on Wednesday's Money Box Live.
Joining Lesley to answer your questions will be:
Tony Blake, Crime Prevention Officer, The Dedicated Cheque and Plastic Crime Unit.
Craig Jones, Head of Communications, Financial Fraud Action UK.
Sarah Pennells, Founder, Savvywoman.co.uk
Call 03700 100 444 between 1pm and 3.30pm on Wednesday or e-mail moneybox@bbc.co.uk now. Standard geographic charges apply. Calls from mobiles may be higher
Presenter: Lesley Curwen
Producer: Diane Richardson.