Main content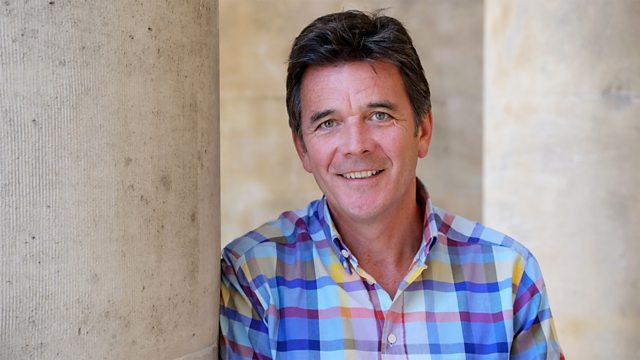 Testosterone; Antidepressants in Pregnancy; Laptop Use at Night and Sleep; Shifting School Times
Dr Mark Porter presents a series that aims to demystify perplexing health issues. Do the hours spent on laptops or tablets before bedtime disrupt your sleep?
Why testosterone prescriptions are on the increase in the UK and growing concern amongst some doctors that these supplements may be linked to heart attack.
Do the hours spent on laptops or tablets before bedtime disrupt your sleep?
Dr Margaret McCartney reviews the evidence for later school start times for teenagers to match their natural bodyclocks. And a listener's concern about antidepressants in pregancy - 1 in 30 women take medication for depression whilst expecting a baby, but does the science suggest these drugs are harmful?
Inside Health - Programme Transcript
Downloaded from www.bbc.co.uk/radio4 
THE ATTACHED TRANSCRIPT WAS TYPED FROM A RECORDING AND NOT COPIED FROM AN ORIGINAL SCRIPT.  BECAUSE OF THE RISK OF MISHEARING AND THE DIFFICULTY IN SOME CASES OF IDENTIFYING INDIVIDUAL SPEAKERS, THE BBC CANNOT VOUCH FOR ITS COMPLETE ACCURACY.
INSIDE HEALTH
Programme 3.
TX:  04.02.14  2100-2130
PRESENTER:  MARK PORTER
PRODUCER:  ERIKA WRIGHT
Porter
Coming up in today's programme:  Antidepressants in pregnancy - should we be concerned that as many as 1 in 30 women in the UK take them at some stage of their pregnancy?  Computers, smart phones and sleep - could spending hours staring at your phone, tablet or laptop in the evening be disturbing the natural rhythm that helps us all get a good night's sleep particularly for teenagers who enjoy their lie-ins?
Clip
Going to bed late and getting up late is made even worse in teenagers because they're hooked to the tablets and doing the e-mails and all the rest of it.  And at least half an hour before you go to sleep you should turn those machines off, you should limit your light exposure and get into the right sort of mind set for sleep.
Porter
Margaret McCartney looks at the evidence behind shifting school times to fit in with teenagers' slow starts in the morning.  Be warned, if your adolescent is listening, you may find it even harder to get them out of bed tomorrow once they know there's a scientific explanation for their reluctance to leave the warm embrace of their duvet.
Now, listen up chaps: Have you noticed that your energy levels aren't what they used to be?
Do you feel physically weaker? Are you struggling at work? Do you nod off after dinner?
And has your sex drive gone off the boil?  Well if you have answered yes to most of those then you could, if you believe the hype, have what the Americans are calling "Low T" – lower than normal levels of the male hormone testosterone.
At least that is what LOW T awareness campaigns – funded by drug companies that make testosterone supplements – would like you to think.
And the subsequent rise in prescriptions for testosterone, which is being mirrored here in the UK, albeit at a slower pace, is causing growing concern in some quarters.  Indeed, new research from the States monitoring the health of nearly 60,000 men treated with testosterone has just shown that the hormone increases the risk of having a heart attack.  So could male hormone replacement therapy be going the way of female HRT, which seems to have swung from panacea to pariah over the last 20 years?
Richard Quinton is a consultant endocrinologist at Newcastle Upon Tyne NHS Foundation Trust and senior lecturer at Newcastle University.
Richard, just how big an increase has there been in testosterone prescribing?
Quinton
So in the UK it's almost doubled in terms of number of prescriptions issued.  In the States it's close to being out of control really.  Over the period of 10 years or so the increase has been exponential.
Porter
And why do you think that is?
Quinton
Because it's being promoted as some kind of elixir of youth, as a drug that can may be extend life, improve quality of life and as a fat busting drug in overweight men with diabetes – that's certainly being pushed in the UK at the moment.  And one certainly sees testosterone prescribing in a manner that I wouldn't consider appropriate being promoted by experts at drug company funded events.
Porter
Are we seeing signs of long term concerns with the use of testosterone, particularly if it's used inappropriately?
Quinton
Well yes we are.  We've seen two very large studies from the USA, one from the Veterans' Administration and one from a large US health insurer where they've looked at tens of thousands of testosterone prescriptions filled, most of them I'm sure not for any indication that I would recognise in my practice and where there was a significant increase in the risk of heart attacks.
Porter
And of course that's significant because I mean that's the thing that's most likely to kill or maim most middle aged men I'm presuming?
Quinton
Well that's right and I have spoken to colleagues who are relatively pro-testosterone for what I would call softer indications and one of the things they'll say is well people who come to me saying you've saved my marriage but perhaps what they forget is actually is that divorce isn't the only way that marriage can end.
Porter
What's your take on this latest piece of research?
Quinton
So it's not a gold standard piece of research, it's not a randomised control trial but they are never going to be done in this area.  However, it's looking at huge number of men, some nearly 60,000 in who a testosterone prescription was filed for them.  I've no idea where you get hold of those numbers, I mean there must have been so many that weren't appropriate.  And what they found was that compared to men who've been prescribed Viagra the men who received testosterone had almost a tripling of heart attack risk in the three months after the prescription in those who had underlying risk of heart disease and that that risk then returned to baseline in those men who actually hadn't gone back for repeat prescription.
Porter
And what's the take home message for you, when you read that paper what did it tell you?
Quinton
It told me that testosterone is not the elixir of life, it's a great treatment for men with true testosterone deficiency but it's not a life extending drug for those who aren't properly deficient and it's most certainly not a safe fat busting drug to use if you're looking at as a sort of treatment for metabolic syndrome diabetes.
Porter
One of the criticisms of this paper of course is the method, you might look at it and say there is a suggestion of a worrying link with heart disease, whereas somebody who's perhaps bit more pro testosterone – the Low T theory for instance – might say well it's a poorly conducted trial and we must ignore the results.
Quinton
Yes and as an individual trial that might be credible.  The difficulty is that there are now more studies coming out all giving the same signal and when things begin to triangulate and there's a coherence between different studies using different techniques that's got to tell you something.
Porter
This sort of reminds me of what was happening with hormone replacement therapy in women – HRT – during the '80s and '90s where it went from being something we use medically to being widely regarded or certainly sold as a panacea, do you see testosterone going down the same way?
Quinton
Yes and it's a great tragedy because actually HRT, female HRT, is a great treatment for certain indications, it was over pushed as some kind of elixir of life and over-prescribed. Then we had a study, albeit imperfect, which caused a huge panic and probably pushed far to way to other way and now we're gradually getting towards what should be the logical position.  But I fear that we may end up going the same way with testosterone.
Porter
In terms of whether testosterone is prescribed appropriately or inappropriately does it make any difference to the side effects or is it just a matter of simple balancing the benefits and the risks?
Quinton
Well it's a rule of thumb for most hormone treatments that they work really well if you're using them to treat someone who's deficient in them.  But if you start treating people with other problems then generally they don't – they pop up with adverse effects.  And the same is applied to all the hormones being looked at – so thyroid hormone, cortisol, growth hormone – they're really good treatments for people who have a defined deficiency, if you start using them as an elixir of life or a panacea or life extender or whatever you actually get the opposite effect.
Porter
And that's working on the theory that presumably all we're aiming to do in people who've got a deficiency is return them to a normal state, whereas if you're taking the drug inappropriately then you might have artificially high levels and that might be harming you.
Quinton
That's right and remember a high level of testosterone will drive your red blood cell count up, which is the reason why professional athletes abuse it because it increases their oxygen carrying capacity.  However, as you drive your red blood cell count up that also makes the blood stickier or more viscose and that may then predispose to heart attack or stroke like events.
Porter
So that extra oxygen carrying capacity may improve your performance and make you feel better but could increase your risk of stroke and heart attack?
Quinton
It comes at a price.
Porter
Doesn't everything?  Richard Quinton, thank you very much.
And we will be returning to testosterone supplementation in more detail later in the series so we would like to hear about your experiences good or bad - as someone who has tried testosterone, as a partner of someone who is on it, or as a doctor who has prescribed it.
The easiest way to get in touch is to e-mail us via insidehealth@bbc.co.uk
This listener, who wants to remain anonymous, e-mailed in keen to know more about research into the safety of antidepressants in pregnancy. She has been taking citalopram – a member of the most widely prescribed SSRI family of antidepressants which includes Prozac – for anxiety and depression which started a few years before deciding to try for a baby. She's discussed the pros of cons with her GP and decided to stay on medication throughout her pregnancy.
Anon listener
Everything was going great, my symptoms were being controlled very well and I was in a time of my life where I had decided, with my husband, that we were going to try for a baby.  And obviously the issue came up then of whether it would be safe or not to keep taking the medication.  So we decided to have a conversation with my GP, who was great every step of the way, we sat down with her, we probably spent about half an hour deliberating the pros and cons of being on the medication or coming off the medication.  And we just decided in the end that my mental health was more important, especially considering that so little research has been done.   I didn't really want to be experiencing any panic attacks while I was pregnant, so to be honest coming off the medication wasn't really an option for me and I'm glad that that's the choice I made because throughout my pregnancy I didn't have any problems and out of everything that I was worried about during my pregnancy I didn't give my medication a second thought.
Porter
So how much do we really know about antidepressant use in pregnancy? Their safety was brought to the fore last summer when an investigation by Panorama suggested that the SSRI family of drugs could increase the risk of a child being born with a heart defect. A claim refuted at the time by Lundbeck the manufacturers of citalopram, the drug taken by our listener.
To find out more I am joined by Dr Margaret McCartney and Louise Howard, who is Professor in Women's Mental Health at King's College London.
How common is our listener's dilemma, what proportion of pregnant women are actually taking antidepressants?
Howard
If we think about women who might find themselves pregnant then it's around 3% currently, it's much higher in the States, it's 10% in the States.
Porter
What do we know about the safety profile of these medicines in pregnancy?
Howard
I think the challenge is that we don't have any really good high quality data to establish what the safety is because we can't do randomised control trials, so we can't randomly allocate women who are depressed to take an antidepressant or not and have other forms of treatment and see whether those women are more likely to have adverse outcomes for a variety of ethical and logistical reasons.  But that leaves us with a series of studies that are problematic because all they can measure are associations rather than actually looking at whether something causes it.  And we are left often looking at this data, assessing the quality of the data and trying to work out does this mean this association is actually suggesting that there is a causal problem?
Porter
So what sort of associations have been highlighted by research?
Howard
So in the past there's been a particular concern around heart malformations in the babies exposed to SSRIs in particular but also other forms of antidepressants in the first trimester of pregnancy when organs are forming.  What's interesting about that series of studies is that quite worrying large increases were being found and the higher quality studies that are now coming out are either not finding an association or finding a very small association.  Some of the studies do try to adjust for the other factors that might be causing this association, so they try to adjust for the severity of the depression and they try to adjust for smoking – we know that smoking and other risk factors, such as obesity, are associated with congenital malformations as well.  So once one starts adjusting for all these other risk factors one actually finds relatively small associations and one still doesn't actually know if they are due to the drug or whether they're due to other factors.  What's encouraging for the clinician, myself, when I sit with a woman is that I know that there aren't huge worrying associations.  If there were we would have spotted them by now, in fact any associations that exist are relatively small.  What is important is that if one has depression in pregnancy then one has treatment for it because it is potentially a very serious illness.
Porter
Margaret, this was brought to the fore in primary care by the Panorama programme, which worries a lot of women who are pregnant.
McCartney
It did, yeah it did and I think that that programme unfortunately has highlighted risks that really haven't been borne out by the subsequent better quality…
Porter
Just remind us of what the headline findings were.
McCartney
So and I think what they said was that there was an increase in risk for relevant the average heart problems in newborn babies being about one in a hundred, I think they'd highlighted that as being as many as four or five in a hundred, so they were really saying quite a significant increase in risk.  But when we look at the really high quality studies that have been done recently in Sweden and in Canada we know that those associations have not been found, so they've tried very hard to look for them and they've found either no association or a really minute increase in risk.  So – and unfortunately those kind of studies haven't had the same publicity as the initial studies have done and it means I think it's much more difficult for women to make good informed choices around what to take during pregnancy when they've had I think quite a lot of misinformation around it.  And what we want is good quality choices, that's not to say women should or shouldn't take antidepressants, it's more just let's be honest about what we know and what we don't know and make a proper decision that suits that woman at that time.
Porter
Because depression is quite a hazard for pregnant women – it's quite a hazard for anyone.
Howard
Yes, I mean depression is unpleasant but it also can be very serious and we know that suicide is one of the leading causes of maternal mortality.  So it's really important that if a woman is getting depressed she seeks help, it doesn't necessarily mean that she needs to be treated with medication but if it's severe then it's most likely that she really will need medication and it won't only be her that's being treated but also her whole body and of course if she's stressed then potentially that can impact on the foetus.  So we know that if the woman is stressed and for example has a severe depression then the levels of stress hormones that the baby is actually exposed to also are increased through a variety of quite complicated mechanisms.  And there's increasing evidence that stress is having an impact on the growth of the foetus and also subsequently will have an impact on the foetuses health as an infant and as a child and potentially as an adult as well.
Porter
What about women who are on medication for depression and they're planning on starting a family and they're considering coming off their medicines, what sort of impact does becoming pregnant have for a woman who's got a history of depression – is she at increased risk of a relapse?
Howard
If you have a history of a depressive illness then you are anyway at risk of a relapse at some point in your life, we know that this is something that does sometimes rear its head again.  The time of particularly increased risk is often thought of as the period after birth and there is some evidence of an increase then but actually it's relatively small.  But what seems to have happened is that people have had the impression that pregnancy is a time of great mental health, that people are all blooming and feeling wonderful, which is great for some people, but it's not actually true for everyone but because people feel that they are supposed to be enjoying their pregnancy they may not feel that they should tell anybody about symptoms of depression that they're experiencing and actually you're as likely to get depressed in pregnancy as you are at any other time in your life.
Porter
And Margaret do you see that as well?
McCartney
Absolutely and I think very often women feel ashamed – they feel ashamed because they think that the pregnancy is something they should feel joyful about and yet they feel so low and so isolated in their depression.  And it doesn't necessarily mean if you're depressed in pregnancy that you're going to be told to take pills, not at all, it's relatively uncommon for that to happen, it's far more common for women to be prescribed talking therapies but is a woman's choice and it's something that can be discussed and there's no reason for shame.
Howard
If depression isn't treated then it's going to carry on into the postnatal period, that could potentially impact on how well a mum can interact with her baby.  So what's really important is that women actually get the treatment.  It's a problem if it isn't treated, if it is treated then actually there's no reason outcomes can't be as good as they would be otherwise.
Porter
So what would you say to firstly the woman who is on regular antidepressant therapy and is considering starting a family?
Howard
I think we'd need to look at what had happened in the past, so how severe were her depressions, what had she responded to, had she had talking therapy in the past, let's look at the pros and cons of continuing to take the medication.  At the end of the day it's her decision and what women often choose to do is to have a trial without a medication and if they do start to experience symptoms they might go for a talking therapy.  If however, they've got a history of much more severe depression and they know that every time they try to come off the drug they get very ill and maybe even be admitted to a hospital then clearly it would not be a good decision for them to come off, relapse and be very ill in pregnancy.  So they will often rightly choose to stay on the drug.
Porter
And to the woman who is pregnant and has got ill enough that the doctors looking after her want to prescribe?
Howard
Similarly it depends very much on the clinical picture, so if she's severely ill then it's very unlikely that she would find talking therapies enough and the weighing up – the pros and cons – of taking medication with not being treated will usually mean that somebody should be treated.
Porter
Professor Louise Howard, thank you very much.
Please do get in touch if there is a health issue that it is confusing you, you can send a tweet including the hashtag #insidehealth to @bbcradio4, or e-mail us via insidehealth@bbc.co.uk
Sam wants to know if watching TV programmes on her laptop late in the evening could be affecting her sleep, meaning it takes longer to drop off.
A question I put to Russell Foster, Professor of Circadian Neuroscience at the University of Oxford.
Foster
I think all of us have experienced the effects of light on alertness, when we sort of sit in a dim dark lecture theatre you tend to nod off and fall asleep, if you actually increase the amount of light in the lecture theatre you wake up.  And that's been shown to be based upon a new photoreceptor system within the eye, a group of light sensitive photosensitive retinal ganglion cells.
Porter
Looking at the light that's emitted from computer screens, tablets, phones etc., are we particularly sensitive to the light that they use?
Foster
I think we have to think about what the eye is doing and of course the eye has two really important functions.  The very familiar function is to grab light to construct an image of the world and the rods and cones, those photoreceptors that do that, are exquisitely sensitive to very low levels of light.  The other function of the eye is to get an overall impression of the amount of light in the environment and to use this information for a range of different tasks.  A familiar function would be to regulate the body clock – the dawn and dusk signal sets the body clock to local time.  We also know that these new receptors can have an alerting effect on areas of the brain, increased levels of light and we can stimulate alertness.  Now these new receptors are far less sensitive to light so light at which we could comfortably read by wouldn't necessarily stimulate these new photoreceptors.
Porter
But what about a bad habit of mine – I'm sitting in bed checking my e-mails on a tablet which is a very different sort of light, does that have a different effect on the brain chemistry?
Foster
The tablets tend to be slightly brighter and they tend to be shifted to the bluer part of the spectrum where these photosensitive ganglions cells are more sensitive.
Hastings
It's an astonishing discovery actually because people thought that they knew everything there was to know about how the eye worked as a light detector.
Porter
Michael Hastings is a scientist at the Medical Research Council Laboratory of Molecular Biology in Cambridge
Hastings
What's special about these primitive light sensitive pathways in the retina is that they're biased towards responding to blue light.  Now of course with the advent of LED lighting, with LED screens on tablets and computers, there's a change now in the type of light which we're being exposed to in our daily lives and it just so happens that those bluer wavelengths of light actually act upon these let's say subliminal pathways.
Porter
Do we know much about how they might be affecting those pathways?
Hastings
It's early days yet, what we do know is that they can affect those pathways.
Foster
We have one study which has suggested that those tablets are having an effect on the non-imaging parts of the brain.  Now there's a structure in the brain called the pineal and the pineal produces a neuro-hormone called melatonin and it produces it at night but if you turn the lights on you can suppress pineal melatonin.  And the one study that's been undertaken has got people to look at these tablets for about two hours and after two hours studying these tablets quite closely they've seen a 23% reduction in the brain hormone melatonin.  Now what does that mean?  Well the first point is that we don't really know what melatonin is doing, it's been linked to the sleep/wake cycle and levels of alertness but it's not absolutely critical for the regulation of sleep.  So this is not a direct measure on either sleep, the body clock or levels of alertness, all it's showing us is that those tablets can have some effect upon the light sensing parts of the brain, such as the regulation of melatonin.  Where they may have an important impact is increasing levels of alertness, even relatively low amounts of light has been shown to increase levels of alertness and if you increase levels of alertness before you go to bed you're going to delay sleep onset.
Hastings
Another special feature about the biology of these new pathways is that they harvest light from a wide area of the visual field and again that's a contrast with conventional visual pathways but it does mean that they'll pick up and detect reflected light, ambient light, not just a single point source of light.
Porter
And how does the use of newer technologies differ from perhaps things we've been doing for many years like sitting as a family watching television in the evening?
Hastings
It makes you think of the old broadcasts of the Coronation, doesn't it, with the small box in the corner of the room and it's some distance away and although television may have got bigger and brighter over the following decades that's always been the case, it's a greater distance so the intensity is not as powerful as in these handheld tablets and phones and the spectral distribution of light is also very different.  So I think there has been a step change in our experience of environmental light that's been brought about by these new computer technologies.
Porter
You can now get apps for tablets like the iPad and things that change the intensity and the hue and the colour of the screen, depending on what type of day it is, in a way to sort of mimic I suppose what's happening in the outside world.  Have you come across these and is there any science behind that approach?
Hastings
If you're asking have the products been validated I'm not aware of it but it makes sense intrinsically doesn't it – why should we be looking at bright lights of an evening when the purpose of our body clock is to enable us to go to sleep and have the rest and recuperation which accompanies sleep.
Foster
It's interesting I just got back from a big clock meeting where we were talking about these apps and in fact a very senior research scientist has got one and is very excited about it.  Do we have any absolute empirical data that they make a difference?  No we don't.  On the basis of the biology it's likely that dimming the lights and shifting the wavelength, the colour, to longer away from the blue wavelengths it would be less likely to stimulate those new receptors in the eye but we really don't have the good data yet.
Porter
I'm thinking there must be lots of people out there with teenagers as children and of course one of the things you notice as a parent with your teenagers is often during the teenage years they go to bed later and later and later and get up later and later and later and it's almost as if they have different body clock to everybody else.  These days they're often spending a lot of time on tablets and PCs and laptops as well is there any evidence to suggest that they do have a slightly different body clock and that this light might affect them in a different way?
Foster
Well you raise a very interesting point about teenagers, I mean teenagers of course are biologically programmed to go to bed late and get up late, their biological clock is actually different and that's probably due to all the changes in sex storage that are going on throughout puberty.  But going to bed late and getting up late is made even worse in teenagers because they're hooked to the tablets and doing the e-mails and all the rest of it.  And at least half hour before you go to sleep you should turn those machines off, you should limit your light exposure and get into the right sort of mind set for sleep.  And of course why is sleep so important?  Because it has such a broad effect upon our health – it's not only our ability to process information but it's now been shown that reduced and shortened sleep has a big impact upon our metabolic axis, our immune system and a whole raft of other really important physiological processes.  We really must take sleep much more seriously.
Porter
Well Margaret McCartney's been listening to that in our Glasgow studio.  Margaret, it is amazing isn't it that we know so little about something we spend a third of our life doing and I suspect – I know you've got a teenage son that you were particularly interested in the teenage sleep bit as well, that's why it's so hard to get him out of bed.
McCartney
Well not only that so hard to get him into bed because as the studies show it's actually very hard for teenagers to fall asleep before about 11 o'clock at night, their circadian rhythms are just wired differently, they don't release their melatonin until later at night and they just cannot fall asleep at what I would deem to be a reasonable hour on weekdays.  So he's upstairs at night coming to chat to me at 11 p.m., wanting to discuss the latest on the political events of the day which is all very nice but I'm ready to go to bed even if he's not.
Porter
Of course this has big implications – I mean if it's the weekend it doesn't matter so much but they've got to get up and go to school.
McCartney
Absolutely and there's been a fantastic study just reported from an American boarding school and they were very concerned that their teenage students weren't getting enough sleep because they actually start school at 8 o'clock in the morning and they'd worked out that actually hardly any of their children were getting eight hours or more sleep at night, in fact only about 18% of the students were.  So what they did was they did an experiment, a before and after study, and they decided to make the school day start at 8.25 rather than 8 o'clock and they found that that changed the amount of sleep the children were getting, actually almost half the children were getting eight hours sleep at night.  And what's absolutely fascinating to me is that the children went to bed at the same time, just because they got a bit of an extra lie-in in the morning didn't make them go to bed any later, they all went to bed at the same time – 11 o'clock – before or after when the school morning was changed.  And because of that more of them got a better night's sleep.  The children also reported other things as well – they reported being less sleepy during the day, they reported feeling in a better mood, they reported using less caffeine and it was sustained as well over several different terms.  So to me that says that quite a small change in the school day actually had quite a big effect on quite a lot of the children.
Porter
Because this has been something that's been postulated elsewhere as well that we ought to perhaps change our school timings for teenage children – has there been any other research that you've seen?
McCartney
Yeah, no there has been.  Now I have to say that the research hasn't closed the circle, as it were, because many people have started off doing this research saying oh we can get better school results, we can get children that are cleverer and more alert, more bright – there's lots and lots of unanswered questions about it but I think there's certainly enough evidence so far to say that teenagers do want to go to bed later, it's not because of their personal choice it's because of their circadian rhythms in making them behave in this different way, they're not getting enough sleep because of that, because they find it difficult to get enough hours in when they're still having to get up earlier for school in the morning and that can be improved by a later school day.  And there are some schools that are already doing that.  So we'll look forward to more results about that in due course to find out what the effect is on how the children got on at school.
Porter
Margaret McCartney thank you very much.  My thanks too to Russell Foster and Michael Hastings.
Next week we will be looking at the science behind gut instinct, and how doctors can harness it for the benefit of their patients.
And a guide to two of the latest developments in the world of alcohol, how wider use of medicines could help problem drinkers kick the habit and why you should never try and drown your sorrows.