Main content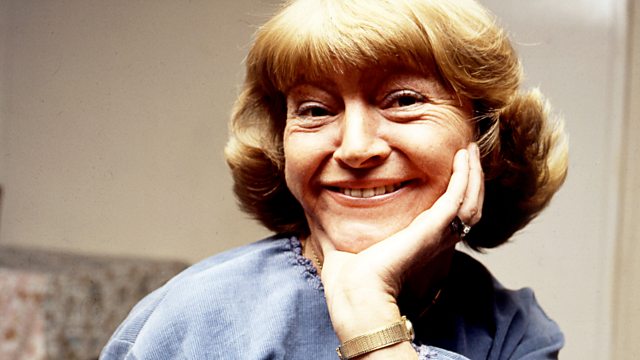 4 Extra Celebrates Dora Bryan
Lynne Truss looks back on the remarkable career of Dora Bryan with handpicked highlights from the actress's BBC radio archive.
A celebration of the life of Dora Bryan, hailed as one of Britain's great all-round performers.
Journalist and writer Lynne Truss looks back on Dora's remarkable career with handpicked highlights from the BBC radio archive. Lynne is joined by Dora's friend and co-star Bernard Cribbins, BBC radio drama producer Martin Jenkins, theatre critic Benedict Nightingale and film writer Matthew Sweet.
With her unmistakable voice and scene-stealing comic timing, Dora was a regular pleasure of 1950s and 60s British cinema, playing a series of 'tarts with hearts'. But she was just at home on stage performing Pinter, belting out show tunes in Hello, Dolly! or captivating listeners from behind a microphone. And well into her 70s she was still in the West End singing, dancing and doing the splits.
The archive selection includes:
* Desert Islands Discs from 1987, when Dora was Michael Parkinson's castaway
* Jimmy Chinn's drama Perfect Timing about a struggling music hall duo all at sea on a cruise ship booking starring Dora, Bernard Cribbins and Roy Barraclough
* That Reminds Me from 2000, in which Dora recalls her stage, film and TV career
* With Great Pleasure from 2003, featuring readings from Dora's favourite books
* The Child Within, Wally K Daly's moving monologue written especially for and performed by Dora Bryan.
Dora Bryan died on 23rd July 2014 aged 91.
Made for BBC Radio 4 Extra by Pier Productions and first broadcast in March 2014.