Main content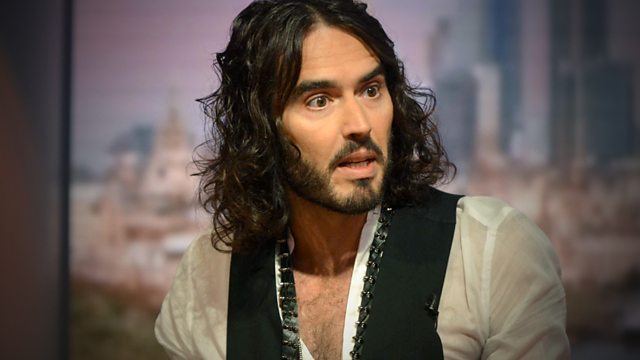 The Philosophy of Russell Brand
Jeremy Cliffe encounters the ideas and personalities behind a new 'anarcho-populism'.
In a recent Newsnight interview, the comedian Russell Brand predicted a revolution. His comments entertained many and became the most-watched political interview of 2013. But between the lines, Brand was also giving voice to the populist resurgence of a serious but controversial idea: anarchism.
The new "anarcho-populism" is the 21st century activist's politics of choice. In evidence in recent student protests, the Occupy movement, in political encampments in parks and squares around the world, it combines age-old anarchist thought with a modern knack for inclusive, consumerist politics.
Brand's interview was just one especially prominent example. The thinkers behind the movement say it points the way forward. Jeremy Cliffe, The Economist's Britain politics correspondent, asks if they are right?
Producer: Lucy Proctor.
Last on
Is conventional economics a cover for 'the greatest ponzi scheme in history'?

Life-logging and other obsessions of the nascent 'quantified self' movement explored.

Exploring the ideas causing tension between feminists and transgender people.
Broadcasts