Main content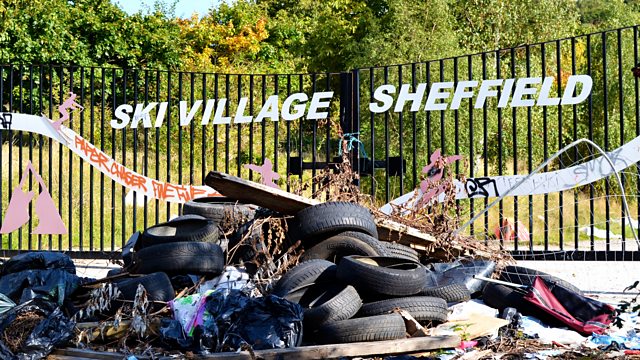 Sheffield: City of Snowless Skiers
To ski well it helps to have money and snow. But in this year's Winter Olympics, many of Britain's best skiers are Yorkshire kids who learned with neither. David Goldblatt reports.
David Goldblatt discovers the unlikely tale of how our most promising skiers to reach the Sochi Olympics began in a city with no snow, on a plastic material that's "like upturned scrubbing brushes".
Next week a brand new sport debuts at the Winter Olympics. It is called freeskiing, and astonishingly, given the British record in winter sports, we are very good at it. Last season, the world number one in "slopestyle" skiing was a British 21-year-old with a half-shaved head, called James Woods. He, like a string of other skiers now making their mark internationally, grew up in a non-skiing family in Sheffield.
According to the head coach of the British Freeski team, Pat Sharples - "Every single one of my athletes comes from a working class background... and the majority of my team are from Sheffield." How did this happen?
It is all to do with a patch of land sandwiched between an enormous inner city landfill and a council estate overlooking the city centre. Built in the 1980s, Sheffield Ski Village was one of the best facilities in Europe, in its heyday. But as David discovers, it looks unlikely that this success will ever be repeated again.
Featuring: James 'Woodsy' Woods, British Slopestyle Skier; Katie and Molly Summerhayes, British Slopestyle Skiers; Pat Sharples, Head Coach Team GB Freeski; Simon Ashton, Chairman British Freeski; Cllr Peter Price, Sheffield City Council; Kevin Pullan, owner of Sheffield Ski Village; Mike Rogge, Freeski Reporter; Norman and Molly Gill, founders of Sheffield Sharks
Produced by Polly Weston.
Last on

Broadcast