Main content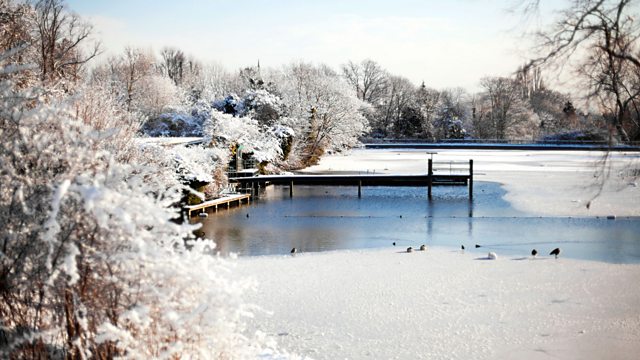 Poet and writer Lavinia Greenlaw evokes a personal vision of a city she's loved all her life - London, a place of light and water, a city that constantly shifts and changes.
"The city is about light and water for me because it interrupts them, it interrupts light and it interrupts water and when something is interrupted it reveals itself to you".
Lavinia Greenlaw is perhaps unusual in that she has lived in the same part of London for most of her life. Walking up Hampstead Heath in the first light of a winter's morning she explains how the Heath is her childhood landscape where she played with her siblings.
But it's also the point where the city and the suburbs meet: "Although there's no clear edge to London I feel that the lip of the bowl where it sits is defined by the Heath which starts out being in the city and quickly ends up in the suburbs - a very different place. I was born on the border and used to feel that I was operating in two countries".
Here she crosses the river, climbs towers and walks through the Heath to reveal her unexpected and surprising vision of London.
Produced by Rachel Hooper
A Falling Tree production for BBC Radio 4.