Main content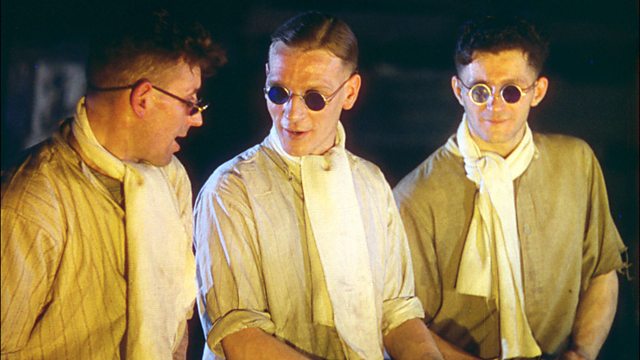 The Big Melt - How Steel Made Us Hard
BFI National Archive footage is combined with a score recorded live at the Crucible Theatre to tell the story of steel, the men in the steelworks and that of Sheffield itself.
A film by Martin Wallace and Jarvis Cocker, The Big Melt combines 100 years of footage from the BFI National Archive with a score recorded live at the Crucible Theatre on the opening night of Sheffield Doc/Fest in June 2013 to tell the story of steel, the story of the men in the steelworks and the story of Sheffield.
Taking us on musical journey into the soul of a nation, it brings to life the ghosts of our past, taking us into the belly of the furnaces and showing how our national character has been stamped from the mighty presses of our industrial heritage.
Featuring leading Sheffield musicians including Jarvis Cocker and Pulp band members, the City of Sheffield Brass Band, Richard Hawley and his band members, the Forgemasters, a string quartet and a youth choir, the live soundtrack has been edited by Cocker to create a phenomenal music score - a new kind of Sheffield heavy metal, with pictures.
Music Played
Timings (where shown) are from the start of the programme in hours and minutes
The Big Melt - How Steel Made Us Hard director Martin Wallace answers the Storyville Q&A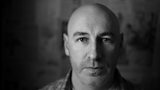 What is more important, story or character?
I believe that in many of the best films the two things usually interlock and merge together. However, The Big Melt (TBM) is probably one of the few films where this question doesn't readily apply at all, since there is neither a narrative nor any conventionally significant character.  Instead, the film is organised in a more formal way, based on various associational devices. The closest we come to a central character would be the young teenager who seems to be queuing for work outside the Parkgate Iron and Steel Works in Rotherham in 1901. Unlike many of his colleagues, who appear somewhere between disinterested and amused by the camera's presence, he displays a remarkable cockiness. When he puts two fingers up to the camera, grumbling something along the lines of "it's OK for you, I'm the one who has to work all day in there…" there is something very 'modern' in his dissent, something that catapults him out of what often feels like a parallel universe of old movies, full of funny, jerky people who never really lived lives outside of their jittering frames. The attitude of this young man (whom Jarvis and I referred to as, 'Rods Master') felt like something of an invitation to explore the BFI's archive of films about steel without being too reverential towards the original purpose of those films. So, even in an atypical film like TBM, you find 'character' meshing with 'story'.
What made you first want to explore the subject?
The BFI, BBC Storyville and Sheffield Doc Fest had previously completed a project with Penny Woolcock and British Sea Power that explored the UK's coasts through archive and live music. TBM was born out of a similar desire to see what happens when you bring some amazing archive material into a new context and present it without narration. Jarvis was invited to provide the music and he asked me to get involved. He was drawn to the spirited dissent of the teenager I mentioned earlier. I began to look at the footage and (in part because Penny Woolcock had done such a great job of telling a classically constructed account of ordinary life in Britain) became excited at the prospect of re-imaging our material and the story of steel in a way that took something of a sideways leap, hoping to create a twisted time capsule for future generations, whilst trying to remain true to the essence of the 'real' story.
How long did it take to get the film off the ground?
I started in April 2013 by kicking around the footage and looking for a way in – a way to break free from what can become quite a burden when dealing with archive films of a certain historical weight and significance. (It's as if archive without narration typically puts the viewer in a default position that is largely passive). Meanwhile, Jarvis was compiling tracks he wanted to work with. From even before I was involved; he was very much focused on the live experience - watching the film in situ with live music - so our ideas about the film's form were always geared to this audience experience for the Sheffield DocFest premiere.
We spent a couple of days together every month or so, trying things out; sometimes the impetus came from the pictures, other times from the music and sound. Jarvis and I have worked together many times before and so we felt quite comfortable progressing in that exploratory manner. Nevertheless, trying to find a satisfying route through this formal approach to a 70minute film was significantly harder than telling a straight story. We then had about 10 days working with various subsections of the musicians, trying to hone the shape.
Since there was no way to get all fifty-two of the live music performers together prior to the day of the show, we were editing right up until an hour before the premiere at DocFest in mid-June. On the day of the show we had time for one, single run-through a couple of hours before the doors opened. Then it was performed live for nearly 1000 people. Exciting.
Between the end of June and November 2013 we tightened up the film so that it worked better as a standalone film, without a full brass band marching around in front etc.
What were you most surprised to learn in the course of production?
We had lots of great support from the film's producers and financiers. Since I came in so late and had never worked with any of them before, such great support was not something I could necessarily bank upon, especially since Jarvis and I were determined to drag the project off into quite unusual territory. Similarly, the BFI archive team were very gracious, even when we wanted to be a bit irreverent with some of their significant films.
Which documentary has most inspired you?
I saw Grey Gardens (1975) on TV when I was a young teen and it was part of a life-changing wave of exposure to significant international cinema that I was able to get from the BBC and Channel4 as a working class kid growing up in Liverpool. I'm going to throw this out there and say it: TV was better then. Now there is lots of great stuff on IF you can (be bothered to) find it, or afford it. Why I believe TV was better then was that it presented a more 'balanced diet' of things, which were accessible to all. These things benefited from being seen side by side with other types of programming and that flow encouraged audiences to expand their taste. Fewer channels meant more common viewing, discussion and debate. More channels kick-started a race to the bottom as ratings became king. Meanwhile viewers where encouraged to OD on narrow bands of programming. Rant over.
Favourite Website/blog?
I mooch around without any real loyalty. Please don't hate me.
Person you'd most like to interview (living or dead?)
Jesus.
Best piece of filmmaking advice you've ever been given?
Don't be boring.
Best piece of filmmaking equipment you can't live without?
I'm very fond of my Bolex and light meter, but I don't get to use either much these days, so I'd have to say my lastolite – make your contributors look gorgeous and they'll tell you what you need to know.
If money was no object, what is your dream documentary subject?
I'm very troubled by the widening levels of social inequality in Britain and where that is headed, particularly the way it is forming around a broadly north-south divide. It would be great to have the resources to do an extended exploration of this over a generation; something like Michael Apted's amazing Up series.
Favourite film of all time?
Fiction – Blue Velvet.
Documentary – Capturing the Friedmans.
Most difficult access?
In 1997/98 I made a TV series with Jarvis called Journeys into the Outside about ordinary people who had decided to build large-scale visionary environments. People like Simon Rodia who spent 33 years building the Watts Towers in LA before taking off one day and just leaving them to rot; lots of amazing, inspirational stories. Many of these guys (as they were usually lonely old men) were dead but we also tracked down several who were still living. There was a French guy called Roger Chomeaux, known has Chomo. He was initially a trained artist but had then become something of a recluse in the Fontainebleau Forest, where he'd created a series of large sculptural environments within several hectares of land in the middle of nowhere. For those of you too young to remember, in 1997 the internet was pretty useless and in any case Chomo didn't even have a phone let alone a computer. We had a few, slow exchanges of letter but these ended with him saying he didn't want to participate in 'f**kwit cinema'. The series was shot chronologically as a journey, so in the end we just gambled on showing up in the forest and trying to find him, to see if he might change his mind. This resulted in several hours in the rain, with Jarvis just shouting his name from the edge of the road. But the 91 year old Chomo didn't show. We left him a letter that we'd return the next day. (We were hoping we might be able to talk him into going on camera).
The next day his gate was open. A woman appeared – his wife. Whilst denying access for the camera, she took Jarvis and I around, showing off Chomo's work for a couple of hours, but still no sign of the man himself.  We began to wonder if Chomo was in fact dead and that she'd just been conning us that he was still alive, but then finally she led us into a little room and there he was painting. There was no way he was going to go on camera but thanks to some great archive footage by Clovis Prevost we made the whole segment work as an elusive, mini quest.
Best recent read?
Rosemary's Baby, Ira Levin. It's not fine literature, but the book does so much of the hard work in setting the tone and milieu that was later appropriated by the film.
Credits
| Role | Contributor |
| --- | --- |
| Director | Martin Wallace |
| Music Director | Jarvis Cocker |
| Series Editor | Nick Fraser |
Director Martin Wallace on working with Jarvis Cocker