Main content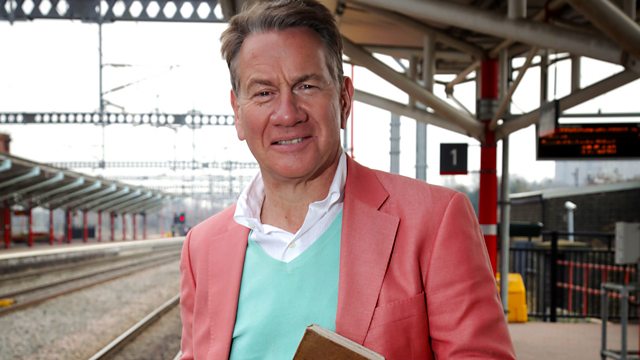 Cheltenham to Wolverhampton
On the final leg of his journey, Michael Portillo joins battle re-enactors in Tewkesbury before reaching his destination of Wolverhampton.
On the final leg of his journey from Southampton to Wolverhampton, Michael Portillo's first destination is the elegant spa town of Cheltenham, where he discovers a very early locomotive carriage which ran not on rails but on the road, and he is lucky enough to get behind the wheel.
His next stop is the medieval town of Tewkesbury, scene of a grisly battle during the Wars of the Roses. Armour-plated and sword at the ready, Michael joins a group of re-enactors for a taste of the action. Mercifully unscathed, he makes tracks for Droitwich to find out about how a lowly boatman became the King of Salt and lived in a beautiful chateau, an unexpected sight in the Midlands countryside.
Michael's journey ends in Wolverhampton, where he hears Queen Victoria made an emotional visit which signalled the end of her exile from public life after mourning her husband, Prince Albert. He learns how the townspeople showed off their talents to the queen, among them the lost art of Japanning, a speciality of Wolverhampton.