Main content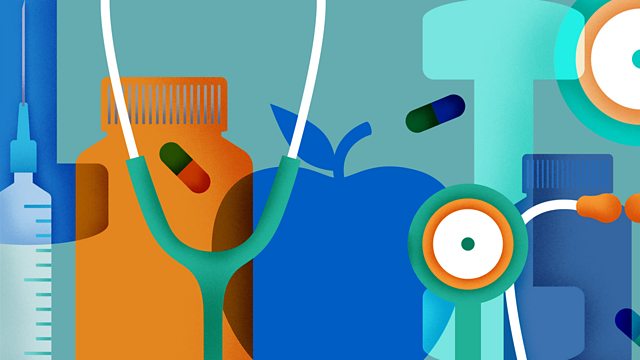 E-cigs; PPI feedback; Be assertive with your doctor; Prostate cancer diagnosis
Dr Mark Porter investigates e-cigarette advertising, the GP-patient relationship, and if MRI screening can revolutionise the diagnosis and treatment of prostate cancer.
As the government calls for a ban on the sale of e cigarettes to under 18s, Dr Mark Porter is joined by Martin McKee, Gerard Hastings and Robert West to discuss who is using them and how they are being advertised. The chairman of NICE, David Haslam has suggested patients should demand more NICE approved drugs from their GP. Mark is joined by David and by GP Margaret McCartney to discuss whether patients really should be more pushy. Also in the programme Mark talks to Mark Emberton at University College London Hospital in London about the PROMIS trial into the benefits of using MRI to scan men's prostate gland to detect cancer.
Last on
Inside Health - Programme Transcript
Downloaded from www.bbc.co.uk/radio4 
THE ATTACHED TRANSCRIPT WAS TYPED FROM A RECORDING AND NOT COPIED FROM AN ORIGINAL SCRIPT.  BECAUSE OF THE RISK OF MISHEARING AND THE DIFFICULTY IN SOME CASES OF IDENTIFYING INDIVIDUAL SPEAKERS, THE BBC CANNOT VOUCH FOR ITS COMPLETE ACCURACY.
INSIDE HEALTH
Programme 2.
TX:  28.01.14  2100-2130
PRESENTER:  MARK PORTER
PRODUCER:  PAMELA RUTHERFORD
Porter
Coming up today:  Getting the latest treatments - the Chairman of NICE, David Haslam, is here to explain why he thinks NHS patients could learn a thing or two from their pushier American cousins.
Prostate cancer – we take a closer look at a new technique for improving its diagnosis.
Clip
If you live long enough you're probably going to get prostate cancer.  My own risk, sitting here talking to you, is about 50% and yet my chances of dying of it are only about one in 30 or 3%.  And so the art is really discriminating between the cancers that we're going to get anyway and won't affect us if left alone and the cancers that are likely to progress and perhaps could cause a death.  This isn't about diagnosing prostate cancer – that's a futile exercise – this is about diagnosing clinically significant prostate cancer with precision.
Porter
More from that surgeon a little later.  And if you've been referred following a raised PSA blood test then I suggest you don't miss it.
But first electronic cigarettes and the announcement by the government that it plans to make it illegal to sell them to anyone under the age of 18.  Their advertising could soon be restricted too amid fears that vaping is a gateway to smoking for younger people.  So is the government right to be concerned?
Well to help us find out I am joined by three leading lights in the field:  Martin McKee is Professor of Public Health at the London School of Hygiene and Tropical Medicine;  Professor Gerard Hastings is from the Centre for Tobacco Control Research at the University of Stirling and Robert West is Professor of Health Psychology at University College London.
Robert, who is using e-cigarettes and how?
West
Eight five per cent of people, when they start to use them, use them as an attempt to stop smoking.  And the way it seems to us, particularly when you look at the kind of people who are using them, they look awfully like the people who would otherwise use the licensed nicotine products – nicotine patch and so on.  So that's when they start to use them.  However, as we know, stopping smoking is very difficult so what you find is a substantial proportion – most of them relapse – and so what you end up with at any one time it is cutting down that dominates.
Porter
Martin McKee for you have these been a welcome addition to the market?
McKee
What concerns me is the way that the tobacco manufacturers have got in on the market.  They've suddenly realised that this is an opportunity for them and they're really pushing them very hard, they're taking over the small manufacturers who produced them early on and I think they're doing that for a number of reasons.  One, they're terribly concerned about what we call the denormalisation of smoking, the fact that smoking is no longer socially acceptable.  The tobacco industry has really done very well at promoting smoking by getting smoking into movies, for example, but by using e cigarettes they can get the images which look exactly like smoking into pop videos for kids, into movies, you saw people at the Golden Globes smoking – vaping – with the e cigarettes, that's renormalising the imagery.  But I think the other thing is the cigalites, which are objects which look for all the world like cigarettes, it's not that they just look a bit like cigarettes, they look exactly like cigarettes.  And when you've got bans on cigarette advertising you can put these things all over the place and most people looking at them from a distance will say – those are cigarettes.  So you're circumventing the bans that have been very effective.
Porter
Gerard Hastings?
Hastings
I think first of all I would agree with Robert – the potential here for a great deal of good if we can get adult smokers to switch from tobacco to electronic cigarettes, although we're still in the early days of working out what e cigarettes do they're surely not as dangerous as real cigarettes, so that's got to be a good thing.  But Martin is also right – the fact that they imitate cigarettes so closely is dangerous because imitation is the sincerest form of flattery.  So we've got these products being used, almost like decaffeinated coffee but decaffeinated coffee only exists because there's real coffee and real coffee is the real McCoy.  There's a great danger that the subtext of all this activity, albeit is generating some public health gains, will involve some big steps backwards – the renormalisation of the use of nicotine on a habitual basis – that it could create enormous problems.  I just don't think we know, so I think we've got to tread carefully.
Porter
Do we know what's happening to overall consumption?  I mean it must be a difficult thing to work out but looking at the number of cigarettes smoked plus e cigarettes smoked, I mean are the e cigarettes additional?
West
Yeah we do know, I mean this is the great advantage of being able to track these things and there's no other country in the world that has the kind of data that we've got.  This is where Gerard and Martin and I might part company, at least a little bit, is while I agree totally with the theoretical risk but if we look at where the evidence is at the moment what we're seeing in the last two years since these products have come on to the market in a big way is an acceleration in the rate of smoking cessation, the rate of use of these e cigarettes among people who are non-smokers and haven't smoked is about point five of one per cent, the rate at which people are trying to stop has gone up but the motivation rate has gone up and the success rate has gone up.  So at the moment the signs are in a positive direction.  Having said that I completely agree that this could be a false dawn and it may go the other way.
Porter
So it looks like people are giving up, Martin, and not many people are taking up these e cigarettes?
McKee
Well we do have some evidence from the United States following up children, that there are children who are moving into e cigarettes and potentially then on to real cigarettes but the numbers are small.  And remember that the industry is producing these really targeted at kids – the flavourings that are in them – bubble-gum flavour – that's not a flavour for adults is it?  So they're clearly being pushed at children.
Hastings
Bear in mind that the tobacco market is utterly dependent upon recruiting children – 88%, according to the Surgeon General's report – 88% of smokers start in their childhood.  So you cannot run a market in this area without long term recruiting children.
McKee
And I think if you look at pop videos – anyone might want to look at the latest Lily Allen video where e cigarettes are very prominent, that is clearly targeted at kids.  But I think it is undoubtedly true that people are cutting back on what they're smoking but remember that the real gains, particularly in terms of the effect on heart disease, are from giving up altogether.
Porter
Well that's one concern that I have that actually what people are doing is that they're using e cigarettes during the day, when they can't smoke at work or they can't smoke in the house, but it enables them to perpetuate their smoking habit, so when they go out at the weekend or at other times.  Do we have any evidence….?
West
Yes and that is the risk with the cutting down message generally.  What the evidence shows with licensed products – we haven't got evidence for e cigarettes yet but we will have – but what with licensed nicotine products what the evidence shows is that people who cut down with them when you follow them up a year later you find that lo and behold they've actually stopped.  It somehow is a gateway to stopping.  Now we don't know whether that will be the case with e cigarettes, time will tell, so I completely agree that the cutting down is not in itself a goal but it may be a step to quitting.
Hastings
The other player of course in this debate is the market and what the commercial operators, whether they be tobacco companies or small e cigarette companies will do, and the only thing we know for certain there is that they will chase the money, they will do what is most profitable not what is best for public health.
McKee
And if I can pick up on that I think we really need to get inside the mind of the tobacco industry here, they are now taking over many of the e cigarette manufacturers and they're marketing them very heavily, the advertisements are everywhere, but if they really wanted to get them out to be used in large amounts they would cut the price.  But if you want to buy an e cigarette refill you're talking about £8 a go if you buy it off the internet.  And remember there's no tax to be paid on that.  These are being produced in China, they could be produced for 10-20p, so if they had a real strategy of increasing uptake they would be almost giving them away, they're not doing that.  And many of us believe that what they want is just to have a few of them on the market to justify being able to plaster their advertisements all over everywhere because they're really advertising cigarettes, they're not actually advertising e cigarettes.
Porter
Well this was something that struck me – I saw a television advert and it was a flashback, took me back 30 years, of a couple of blokes sharing moments together and they ended up sharing an e cigarette together and I thought it was weird.
Hastings
It's worth saying Mark that we did a study last year looking at exactly this, looking – did an audit of all the marketing that's going on for e cigarettes and it absolutely is exactly as you say it's a flashback to the 1960s and '70s when tobacco advertising was still very free and easily available, the same sorts of pictures for lifestyle claims, trendiness, coolness, sport sponsorship, celebrity endorsement, pop videos – all these things that tobacco industry in the past would have jumped on as fast as it could and did are now being used for e cigarettes.
West
There is one thing I'd like to say, just to extend this, and that is one of the things that we may have as an opportunity here – and I completely agree about the issue of marketing, actually I don't think they should be allowed to be marketed – but one of the things about the denormalisation argument is really about the things that look like smoking.  Now increasingly with the second generation products and even more so with the third generation products what you're getting is products who actually look nothing like cigarettes but they're much more effective nicotine delivery systems.  And so there is a chance that what we've done is to essentially to break the ice with the idea of a nicotine product which could be attractive but isn't smoking.  Now I agree that that's theoretical as well but it offers an opportunity.
Porter
You're talking about devices that look like stainless steel mini pipes and all sorts…
West
Sonic screwdriver.
Hastings
But this is really quite scary territory isn't it.  If you recall for a moment the Hippocratic oath – first do no harm – and we're jumping in with this and I think we've got a very odd situation in the UK now where the medicines' regulator has said these things need regulating but actually we're not going to do anything for three years. And I think absolutely 100% with Robert on this – the marketing of these is extremely dangerous, we need to control that.
Porter
You're implying that the marketing is aimed at children with flavours and the coolness…
Hastings
I wouldn't get into the – whether it's actually aimed at them or not, whether it's manslaughter or murder the point is that it will appeal to children.
Porter
Well okay, so it's appealing to children, we know that some people are taking up de novo, children are taking this up for the first time, is there any evidence that they go on to smoke?
West
No we don't know that yet and that is absolutely the $64,000 question.
Hastings
… that is an absence in our data set because your survey's with adults isn't it?
West
Oh yeah we start at 16 but there are other studies going on.  But it's early days…
Porter
Martin McKee, you're champing to get in there.
McKee
Well because in public health of course we endorse the precautionary principle and if there is a degree of uncertainty we should take precautions.  We should now be thinking about do we really want them at all.  If we are going to have them as a nicotine delivery device, first of all, there are other ways of getting nicotine in, there are aerosol sprays, there are patches, there are other ways which do not have the imagery associated with smoking.  But I too would ban advertising entirely, I would have them in plain packaging and I would ban the use of flavours.  There is no excuse for having bubble-gum, cotton candy – things like that – and I would also make sure that they're kept away from – as happens in the US – they're put among the sweets at the checkout.
Porter
Professors Martin McKee, Gerard Hastings and Robert West – thank you all very much. And moves to restrict advertising are currently out for public consultation.
Now, some feedback from last week's item on difficulty stopping PPIs – the family of potent stomach acid reducing drugs that include the likes of omeprazole and lansoprazole.
It seems our advice that you need to come off them slowly, and take other antacids, to avoid worsening of your indigestion as acid levels bounce back after being suppressed for so long, struck something of a chord.
Patricia e-mailed to say that she's been taking PPIs for two years, but has recently tried gradual withdrawal and is now eight days clear and feeling much better.
Well I've been on them for a similar period to you Patricia and I'm at the same stage of weaning coincidentally, I am getting by with the help of chewable antacids and getting through them but I suspect it'll be a few weeks before I know if I'll ever be able to manage without them completely.  Still, if you don't try….
Derek Gott e-mailed to ask if there are alternatives that are less likely to cause problems on withdrawal.  Well yes there are Derek, but they tend not to be so effective which is why PPIs are so widely used. One to discuss with your own GP if you fancy trying an older alternative which might be easier to stop.
If all this is news to you then you can listen again via the Inside Health page of the Radio 4 website.
Now, how assertive are you with your doctor? Because it pays to be assertive according to reports in the news at the weekend with headlines like "Be pushy with your GP to get best drugs".
Well the man behind those headlines is Professor David Haslam, Chair of the National Institute of Health and Care Excellence, and he joins me now. David, were you happy with the way the story was covered?
Haslam
Apart from the headline no, the headline which suggests people should be pushy was not a word I would ever use.  But certainly encouraging people to take a real interest in their own treatments is incredibly important and also recognising the fact that some of the NICE approved medications just aren't being used where they should be.
Porter
Well the term I used there was assertive, would you be happy with assertive?
Haslam
Well it's not a question of being assertive or passive or anything, it's recognising that medicine isn't something that should be done to people, it's something that should be done with people.  Doctors and patients working together.
Porter
Can you give me an example where you think patients might be missing out?
Haslam
Well we've got evidence from a couple of areas.  First of all the Health and Social Care Information Centre which collects statistics on the use of different treatments has shown that, for instance, a drug called Sunitinib, which is used for renal cancer, or another drug called ranibizumab, which is used for macular degeneration, are not being used as much as we might expect, certainly in some areas of the country.  But we found that things like the new use of new anticoagulants for people with atrial fibrillation, which is a very common condition…
Porter
So these are alternatives to warfarin that people might have heard of?
Haslam
Very much so and they're just not being taken up to the extent that we might have expected.  And so what I'm keen to do is that patients should be part of that discussion.
Porter
Of course you don't know whether that's because doctors aren't keen on them or whether patients aren't asking for them do you?
Haslam
Well that's why we're doing work into trying to found out why that is very much.  I suspect it's a mix of education, it's a mix of knowledge, I mean NICE puts out a lot of stuff so maybe folks don't know about it.  But I think it's important patients understand what their rights are as well.
Porter
Well Margaret McCartney's listening in our Glasgow studio.  Margaret, I mean using this word assertive is there anything wrong with a patient being assertive?
McCartney
There's certainly nothing wrong with patients who want to get involved with making lots of decisions about their healthcare and in fact that's the way I work every day – we want to sit down and have a conversation between patients and doctors deciding what would be the most appropriate treatments, what would be the preferences, what are the things we'd like to avoid.  I suppose my concern is that when we're talking about assertiveness it kind of sounds as though doctors and patients have been placed on opposite sides and that one party wants something that the other person doesn't want to give and that's really not what I went into medicine to do and it's certainly not the kind of relationship that I aim to have with patients.  I see myself as being on the same side, trying to work out what the best thing to do is.
Porter
It's oft said in the NHS, a much abused cliché, that the squeaky wheel gets the grease and I suppose my concern with this is that we have patients who are well informed who are well educated who are able to stand on their own two feet and say look I know, I read this in the newspaper, I heard it on Inside Health, therefore I would like you to look into it for me doctor.  But they're often not the most vulnerable patients are they?
Haslam
No of course not and no I'm really wary of what's called the inverse care law where people who need the most get the least.  And so…
Porter
And vice versa.
Haslam
And vice versa, very much vice versa.  But that isn't to say that I don't want patients to be really involved and engaged.  And as the three of us know I mean good GPs and good doctors of every sort will explore the patient's ideas and fears and expectations and if you haven't found those out it's going to be really difficult to provide good care.
Porter
Margaret, for me the headlines made it feel like unless you were pushy, unless you challenge your GP, you're going to get second rate treatment, is that how you felt?
McCartney
Yeah, that is how I felt and I think that's absolutely catastrophic because what it's really saying is it's survival of the fittest, unless you can read the guidelines, unless you've got access to the internet, unless you can understand them, unless you've got a family member that can push for something for you you're basically going to be left to rot.  That's the feeling I had.  And if we do anything in the NHS it's to treat our patients equally, it's about who needs what and making sure that they get what they need.  And it's not about getting what you want, it's about getting what you need and what's appropriate for you.  Professor Haslam talked about the American attitude of being more assertive and more demanding, in fact America is at a crisis with its healthcare, they're spending far too much money on stuff that people just don't need, won't benefit from and can only benefit the medical industry as it were.  When you actually want to talk about who gets the care that they actually need as opposed to what they want we really have to look to our service, the NHS, and the way that we try and appropriate treatments to people who are most going to benefit from them.
Haslam
I share your concern about the headlines but what I was talking about with – I used to have quite a few American patients, as well as British patients, in my time working as a GP and I found with the average American patient if I said I'm recommending this medication they'd say tell me about it.  And the average British patient – and this is quite a while ago – would say thank you doctor.  Now I think it's actually really quite important – I mean every doctor, I'm sure the three of us, are very aware of large numbers of patients, maybe not listeners to Inside Health, but large numbers of patients who if you asked them what pills they're on they say oh I don't really know, I'm on the white pills.
McCartney
But the idea that that could be somehow reversed by everybody taking more of an interest I think is, to be honest with you, not terribly realistic.  People who are on a lot of medication that they don't understand why they're taking it or what for for lots and lots of very complex and difficult reasons and I think to sort of say just take a bit more of an interest in what the doctor's giving you is only going a tiny percentage of the way – we live in an unequal society, we live in an era where health literacy is not great for a large amount of the population, just getting a bit more in your 10 minutes with your GP is not really the answer.
Haslam
No but I suspect it's not going to do a huge amount of harm either.  I mean it's just – you're absolutely right – it's one step, one part of a really complex agenda.  But I think – it just feels to me that the NHS has had this tendency to be very paternalistic about healthcare and the more we can work in an equal and sharing way, recognising that there are a great swathes of society for whom that's a challenge and doctors need to address that, then I think the better.
Porter
Professor David Haslam, Chair of NICE, Margaret McCartney our resident sceptic, we must leave it there.  Thank you both very much.
Now let's continue with the NICE theme with a look at its latest guidance on the diagnosis and management of prostate cancer published earlier this month.  The striking change for us here at Inside Health was the inclusion of MRI scans.  Put simply the updated guidance confirms the role of MRI in helping doctors decide how to investigate suspected cancers. Not all will need treatment, but sorting the aggressive cancers that do, from the slow growing variety that do not, can be difficult.
So how do MRIS scans improve on current tests?  Well to find out I went along to University College Hospital to meet consultant urologist Professor Mark Emberton.
Emberton
It's really quite shocking how bad our tests are.  We've had a finger, which isn't particularly sensitive at detecting…
Porter
To feel the gland.
Emberton
Exactly right.  Then PSA came along about 20 years, and that does identify people at increased risk of prostate cancer…
Porter
This is the blood test yeah.
Emberton
Correct.  And then to actually identify prostate cancer we put needles into the prostate and that's a process that is random.  So it's the only cancer in which we do that, all other cancers – and if you have a biopsy for a breast cancer, for instance, you either have a lump or the mammography, the scan that tells you where to put the needle, same goes for liver, kidney, there's no other cancer in which we blindly put needles into the prostate.  So increasingly we're finding out that our needles never really went to the right place and there are parts of the prostate – the apex, which is the bow of the ship, the middle bit and the bit that's furthest away from the rectum – never gets sampled.  So quite often we tell me they're all clear when in fact they're not.
Porter
So this might be a man who's got a raised PSA test, goes in, has a biopsy, and we can't find anything?
Emberton
Exactly.  And it's a nice consultation because the patient's delighted but the urologist deep down knows that the certainty of that reassurance is to be guarded.  And a recent trial published this month looked at patients that had two negative biopsies and then had a very, very detailed biopsy – so these are men that were told twice that they were clear – 58% of them were found to have clinically significant disease when they had this very special biopsy…
Porter
More than half.
Emberton
Absolutely… that we call prostate mapping.
Porter
So what the NICE guidance is suggesting now is that if you have a negative biopsy that the next stage – rather than be reassured and said you can go everything's fine – the next stage would be an MRI scan and perhaps another biopsy?
Emberton
Correct.
Porter
So this is the first time that MRI scans have featured in the NICE guidance, what's their role?
Emberton
It does two things.  It tells us where a tumour is within the prostate, so will allow us to guide our needles to it and therefore if the patient tests negative we can have greater reassurance.  It also allows our needle to get a bull's eye, if you like, and so that the information that we convey to patients is more representative.  In the past we missed it we didn't know and if we got a glancing blow we didn't know.
Porter
Professor Emberton works closely with consultant radiologist Dr Claire Allen, whose job it is to interpret the MRI results and that can be tricky.
Allen
Everybody's prostate is different and they're like fingerprints and that's where the real technique of identifying tumour and skill, hopefully, comes in because everybody's prostate is different.
Porter
Because your job is to differentiate between what's normal and what's abnormal.
Allen
And that's – and it's relatively straightforward if you're looking at structure that should look the same in everybody but in the prostate they all look completely different.  This is a patient who is in his 70s and in young men you only have this outer casing.  If you consider a cauliflower and this outer bit, which we call the peripheral zones, is like the green leaf of the cauliflower and that is the bit that you have and that you're born with and that younger men you'll only see that bit of the prostate.  This whole central area here, it's called the transition zone, and that's the bit that grows throughout a man's life and that will grow to a different extent in different men.  We used to think with tumours that the majority of tumours used to only occur in this part, the outer, sort of the green leaf bit of the prostate, but we now are increasingly aware that there are more and more tumours found in this central transition zone.  And the reason for that is that we never used to biopsy this bit and it was systematically an area of the prostate that got missed when men were biopsied.  And it's the ability to use these new techniques which really have only been available for maybe the last five to six years that has really pushed on our ability to identify prostate tumours.
Porter
Can you show me one where there is something that you're concerned about?
Allen
So you recognise what we were just looking at as a normal prostate and you can see in this particular patient he's got a different sized gland, it's overall a little bit smaller, and you can see his prostate here, you can see the outer wrapping, if you like, that is still quite uniformly white but you can also appreciate that coming out of the upper surface of the prostate is a big irregular mass, which was not present on the previous scan, you can also see that it looks black on the scan and this is tumour and this is a very typical appearance of tumour.  This is the sort of tumour that maybe 10 years ago we would never have found because you can't feel it when a doctor puts a finger into the back passage, this tumour would not be palpable…
Porter
Because it's at the front of the gland.
Allen
Because it's at the front of the gland.  And also if you put a biopsy through the back passage it is well away from the biopsy track.  So these are the sort of tumours which we never found.
Porter
Okay, I'm sitting here as a pragmatist and I'm thinking why aren't you doing the MRI scan first and then the biopsy?
Emberton
A great question.  That is my own disappointment but I think there may be good reasons why.  So I do it, if I was having a biopsy I would ask for an MRI beforehand, on a straw poll of urologists in a recent conference all the urologist said they'd do it.  And I think to derive location you have to do an MRI beforehand, if you're going to do a targeted biopsy you need to do your MRI before.  The other things that MRI do, which is reassure men that they don't need a biopsy, so in other words if a woman has a mammogram and it's negative she doesn't have a biopsy, if you have a CT scan of the kidney and it's normal you don't have a biopsy.  That is the subject of a very important trial which is currently recruiting.  So if I were to have a PSA of six, which is abnormal, an MRI which was deemed to be normal by a very good radiologist, how sure can I be that I am free of clinically significant disease?  And that's being evaluated currently in a trial called PROMIS and the beauty about that trial is that it's opening out throughout the country, so that if men today are offered a biopsy or feel they need one they can access that trial and get a very high quality MRI and a verification biopsy in the same sitting.
Porter
MRI obviously has a role in getting the diagnosis correct in the first place but what about in this other area that's very important too – is looking at what to do with somebody once you've diagnosed them?  A lot of people listening will think I've got a prostate cancer, I don't really care whether it's a quiet one or an aggressive one I just want it out, please treat me so I don't have to worry about it – what's the downside of over treatment?
Emberton
So you've mentioned over treatment, which is a very interesting concept but a difficult one to grasp.  It's the consequence of over-diagnosis.  And so this is about treating people who if left untreated would suffer no reduction in quality of life or quantity of life.  And if you catch a cancer very, very early it's a bit like doing a weather report a month in advance, you can't really predict very much.  And so many cancers are just not destined to progress in that way, particularly the prostate.  So probably the biggest error we commit today is to treat people unnecessarily.  The downsides that bother patients are really aspects of their genitourinary function, this is about their ability to get and maintain erections, their ability to ejaculate and also their ability to pass urine normally and incontinence, particularly when they cough or sneeze.  With radiotherapy the issue of incontinence is less but there is effects on the rectum and also the bladder than can lead to sometimes faecal incontinence and sometimes an overactive or a small bladder.  The other error we make is under-diagnosis and under-treatment and these are men that are told they're all clear when in fact they're not.  And just the other day in clinic I saw a man who'd have five previous biopsies, all negative, and the PSA was rising over the preceding six to eight years, he was probably curable six to eight years ago, he was definitely incurable when I showed him his large tumour in the anterior part of the prostate.
Porter
Professor Mark Emberton, and you will find more details on the PROMIS trial that he mentioned on our website. Go to bbc.co.uk/radio4 and click on I for Inside Health.  And if you're Googling it there's no e on the end of PROMIS.
If you were expecting an item on antidepressants in pregnancy then please accept my apologies – that is now going to be in next week's programme.  Along with a look at whether working – or playing – late on your PC, tablet or phone could be disrupting your sleep.
Join me then to find out more and don't forget entries for the All in The Mind Mental Health Awards close at midnight on Friday, so there is still time to enter, details on the website.
ENDS
Broadcasts