Women's magazines; The Archers' June Spencer; Yvette Cooper on sex education
Jane Garvey talks to three editors of women's magazines about how they balance their responsibilities to their readers with producing something they want to read - Lisa Smosarski of Stylist, Trish Halpin of Marie Claire and Lebby Eyres of New!
With the subject returning to parliament this week, Shadow Home Secretary, Yvette Cooper talks about the changes she'd like to see to sex education in schools.
June Spencer joins us to talk about playing the longest running character on The Archers - Peggy Woolley. And, Anna Hope tells us about her debut novel set in the aftermath of the First World War.
Presenter: Jane Garvey
Producer: Lucinda Montefiore
Editor: Ruth Watts.
Last on
Women's Magazines and their Editorial Responsibility to Women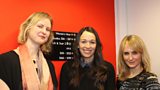 Last week, it was revealed that photographs of actress Lena Dunham had been *gasp* re-touched for the front cover of American Vogue's February issue.  Most understand the business of fashion photography with its flattering shots and digital retouching but the fact that it was done to a young woman famed for being 'normal' looking and not super-Hollywood, outraged many. Feminist blog 'Jezebel' offered a "$10,000 bounty" to anyone who could reveal the original "untouched" photos of Lena.  And with the French female Editor of Closer magazine publishing those photos of President Hollande, resulting in the First Lady recovering in hospital, we ask what is a magazine editor's editorial responsibility to women? What's the tipping point for a magazine to be entertaining and look good, yet remain feminist? Woman's Hour discusses how far female editors and their magazines have to change with Stylist Editor Lisa Smosarski, Lebby Eyres from new! and Trish Halpin from Marie Claire.
Should Sex Education in Schools Be Compulsory?
The Children and Families Bill is back in the House of Lords tomorrow. Labour peers have tabled amendments to require all schools to teach sex and relationship education, as well as updating the guidance to cover the internet. Last year similar amendments were defeated in the Commons. So are they any more likely to pass this time? The Shadow Home Secretary, Yvette Cooper MP, joins Jane to explain why she backs efforts to make teaching about consent, healthy relationships and the internet a compulsory part of the curriculum.
June Spencer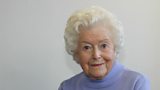 June Spencer was in the pilot episode of
The Archers
and has played the part of Peggy since 1951. At 94 she continues to perform in some of the most demanding story lines, including the death of her on-air husband Jack Woolley following his long decline with dementia. Jane is joined by June Spencer to talk about her career as the longest serving cast member.
Anna Hope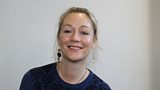 Wake, Anna Hope's debut novel, takes place over five days in November 1920, soon after the First World War as the people of London await the arrival of the Unknown Solider from France.. This is a story that brilliantly portrays the female experience of the war and its aftermath, told through the lives of three women: Hettie, who dances for sixpence a waltz at the Hammersmith Palais,  upper class Evelyn who toils at a lowly job in the Pensions Office, and Ada, a housewife, who is beset by visions of her dead son.  Anna joins Jane in the studio to talk about this extraordinary period of history and the inspirations behind her novel.
Credits
| Role | Contributor |
| --- | --- |
| Presenter | Jane Garvey |
| Interviewed Guest | Lisa Smosarski |
| Interviewed Guest | Trish Halpin |
| Interviewed Guest | Lebby Eyres |
| Interviewed Guest | Yvette Cooper |
| Interviewed Guest | June Spencer |
| Interviewed Guest | Anna Hope |
| Interviewed Guest | Anber Raz |
| Producer | Lucinda Montefiore |
| Editor | Ruth Watts |