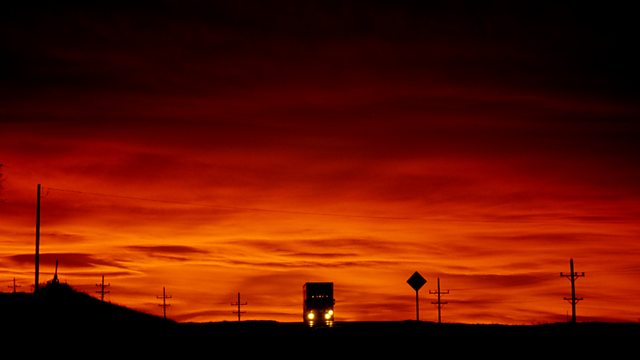 31/01/2014
The Sydney Symphony Orchestra conducted by Vladimir Ashkenazy in a programme of Rachmaninov, and Tchaikovsky's overwhelming Manfred Symphony. Presented by Jonathan Swain
12:31 AM
Rachmaninov, Sergey [1873-1943]
Piano Concerto No.4 (Op.40) in G minor;
Scott Davie (piano), Sydney Symphony Orchestra, Vladimir Ashkenazy (conductor)
1:03 AM
Medtner, Nikolai [1879-1951]
3 Fairy Tales
Daniil Trifonov (piano)
1:11 AM
Tchaikovsky, Peter Ilyich [1840-1893]
Manfred Symphony (Op.58);
Sydney Symphony Orchestra, Vladimir Ashkenazy (conductor)
2:11 AM
Auletta, Domenico (1723-1753)
Harpsichord Concerto in C
Enrico Baiano (harpsichord), Cappella della Pietà de'Turchini, Antonio Florio (conductor)
2:31 AM
Gilson, Paul (1865-1942)
La Mer (1892) - symphonic Sketches for orchestra, saxhorns and men's choir
Flemish Radio Orchestra, Flemish Radio Choir, Brassband Buizingen, Martyn Brabbins (conductor)
3:07 AM
Hellendaal, Pieter (1721-1799)
Concerto grosso for strings and continuo in D major (Op.3 No.5)
Combattimento Consort Amsterdam
3:25 AM
Debussy, Claude [1862-1918]
Images - Set 1 for piano
Daniil Trifonov (piano).
3:39 AM
Moniuszko, Stanislaw (1819-1872) arr.Stanislaw Wiechowicz & Piotr Mazynski
4 Choral Songs - Kozak; Wedrowna ptaszyna; Nawrócona; Piesn zeglarzy
Polish Radio Choir; Marek Kluza (director)
3:48 AM
Svendsen, Johan (1840-1911)
Romance for violin and orchestra in G major (Op.26)
Julia Fischer (violin), Bergen Philharmonic Orchestra, Christopher Warren-Green (conductor)
3:56 AM
Albinoni, Tomaso (1671-1750)
Concerto in B flat
Ivan Hadliyski (trumpet), Kamerorchester, conductor Alipi Naydenov
4:05 AM
Sor, Fernando (1778-1839)
Introduction and variations on Mozart's 'O cara armonia' for guitar (Op.9)
Ana Vidovic (guitar)
4:14 AM
Chopin, Frédéric (1810-1849)
Scherzo for piano No.3 (Op.39) in C sharp minor
Simon Trpceski (piano)
4:22 AM
Beethoven, Ludwig van (1770-1827)
Coriolan Overture
Oslo Philharmonic Orchestra, Arvid Engegard (conductor)
4:31 AM
Moniuszko, Stanislaw (1819-1872)
Polonaise de concert in A major (1867)
Polish Radio Symphony Orchestra, Zygmunt Rychert (conductor)
4:38 AM
Mozart, Wolfgang Amadeus [1756-1791]
Andante in F (K616)
Andreas Borregaard (accordion)
4:45 AM
Bruckner, Anton (1824-1896)
2 graduals for chorus:(Locus iste; Christus Factus est)
Danish National Radio Choir, Jesper Grove Jorgensen (conductor)
4:53 AM
Yuste, Miguel (1870-1947)
Estudio melodico (Op.33) for clarinet and piano
Christo Barrios (clarinet), Lila Gailing (piano)
5:01 AM
Suppé, Franz von (1819-1895)
Overture - from The Light Cavalry
Slovenian Radio and Television Symphony Orchestra, Marko Munih (conductor)
5:09 AM
Fauré, Gabriel (1845-1924)
Nocturne No.6 in D flat major (Op.63)
Jean-Yves Thibaudet (piano)
5:18 AM
Rosenmuller, Johann (c.1619-1684)
Sinfonia Quinta
Tafelmusik Baroque Soloists
5:29 AM
Fischer, Johann Caspar Ferdinand (c.1665-1746)
Nun komm, der Heiden Heiland - Mass for 4 voices & basso continuo
Barbara Schlick (soprano), Hans Peter Blochwitz (tenor), Max von Egmond (bass), Jugendkantorei Dormagen, Das Kleine Konzert, Hermann Max (director)
5:46 AM
Grieg, Edvard Hagerup (1843-1907)
Sonata for violin and piano no. 1 (Op. 8) in F major;
Vilda Frang Bjaerke (violin), Jens Elvekjaer (piano)
6:08 AM
Bach, Johann Sebastian (1685-1750)
Brandenburg concerto No.5 (BWV.1050) in D major
Per Flemstrøm (flute), Andrew Manze (violin), Andreas Staier (harpsichord), Risør Festival Strings.
Last on