Main content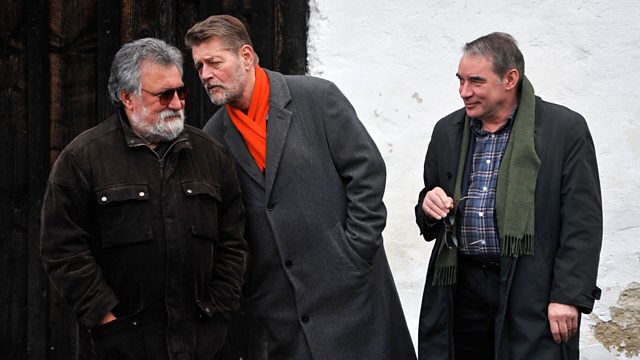 Schlippenbach Trio
Jez Nelson presents a concert given at the Purcell Room in London's Southbank Centre by Alex von Schlippenbach's trio during the 2013 London Jazz Festival.
Alex von Schlippenbach's trio performing at the Purcell Room during the 2013 London Jazz Festival.
To listen to the Schlippenbach Trio is to sit in on a musical conversation that's been going for over 40 years between three godfathers of European free improvisation: pianist Alex von Schlippenbach, saxophonist Evan Parker and drummer Paul Lovens. Their vocabulary is drawn from the full swathe of jazz and free music history, but the overall sound also reflects three performers whose individual style and personality is as strong as ever.
Also on the programme, we celebrate pioneering guitarist Marc Ribot's 60th birthday year. Alongside a performance from the Jazz on 3 archives with Evan Parker and Han Bennink, Ribot talks to fellow guitarist and Ribot fan Chris Sharkey. Their wide-ranging conversation covers great accidental guitar solos, learning to play the wrong way round and the studio secrets of Tom Waits, ending up with a bit of a jam.
Presenter: Jez Nelson
Producers: Peggy Sutton & Chris Elcombe.
Music Played
Forthcoming Release

Hear and Now's Tom Service joins Jez in the studio

Alex von Schlippenbach Trio at the Purcell Room at the Southbank Centre, London on 16 November 2013

Marc Ribot, Evan Parker and Han Bennink at Meltdown Festival, London in 2009

Marc Ribot in conversation with Chris Sharkey
Marc Ribot & Chris Sharkey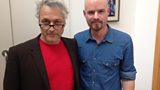 Alex von Schlippenbach Trio at the Purcell Room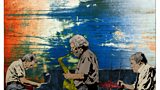 Illustration by Naiel Ibarolla © 2013 – All Rights Reserved

Alex von Schlippenbach Trio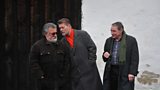 Photo by Caroline Forbes © 2009 – All Rights Reserved