Main content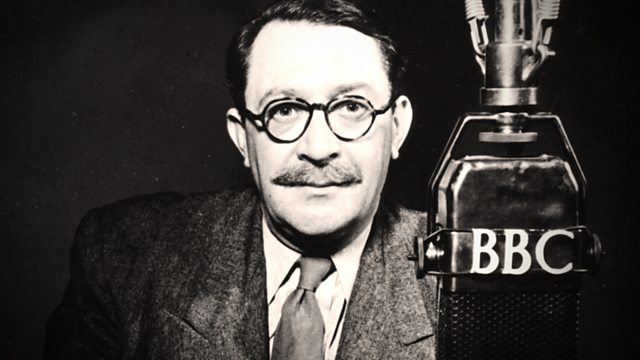 The Rudest Man in Britain
Exploring the legacy of broadcasting personality Gilbert Harding, once a household name and star of radio and TV shows.
The Rudest Man in Britain excavates the archives from the perspective of Gilbert Harding - a well-loved radio personality who went on to achieve wider television exposure as star of long-running panel shows such as 'What's My Line?' once watched by millions. Clever, amusing and often outrageous, Harding was a familiar voice of wireless who became a pioneer of popular TV. But behind the public persona, there was a troubled and conflicted character. To create a profile of Gilbert Harding's life and sample his broadcasting work Simon Fanshawe will draw on Stephen Wyatt's play Dr Brighton and Mr Harding, in which Harding (played by Roger Allam) wrestles with his inner demons and fantasies, knowing also that he is in increasingly poor health (hence his reason for moving to the coast to embrace 'Dr Brighton').
Simon samples excerpts from Round Britain Quiz, What's My Line?, and The Brains Trust and a complete edition of Twenty Questions - which, as a format, still stands up well. He also revisits Harding's seminal 1960 Face to Face television interview with John Freeman, where he broke down on camera when the questioner touched a nerve. Simon Fanshawe explores the development of many now familiar formats on Radio and TV - and assembles a fascinating and rounded portrait of this tortured but much loved polymath.
Producer: Mike Greenwood.