Main content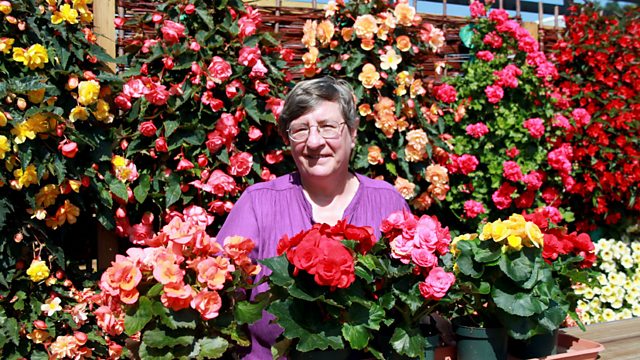 Fruit Trees and Ornamental Bedding
Gardeners try to save Britain's horticultural heritage. Toby Buckland celebrates homegrown fruit and Christine Walkden praises ornamental bedding.
Toby Buckland wants to put homegrown fruit back into Britain's gardens. On his revival he meets a fruit tree conservationist who rescues species that are close to extinction, as well as a family in Kent whose passion for fruit has resulted in the creation of the largest collection of different fruit trees in the country. Toby gives his tips and advice on how easy it can be to plant and care for fruit trees. He shows how to cordon a pear tree, prune espaliered apple trees and the best ways to store the results of the autumn harvest.
Christine Walkden gets behind the Victorian craze for ornamental bedding. On her campaign she meets the passionate people working hard to keep this gardening heritage alive. She discovers the innovations in plant breeding which are breathing new life into bedding, and in Bournemouth she finds out how the council are encouraging the local people and visitors alike to develop a taste for ornamental bedding, with their edible displays. Throughout the show Christine shares her tips and advice - she shows how to create a portable carpet bed and how to grow one of the most popular bedding plants, the geranium, from cuttings.
Credits
| Role | Contributor |
| --- | --- |
| Presenter | Toby Buckland |
| Presenter | Christine Walkden |
| Series Editor | Gary Broadhurst |
| Executive Producer | Bridget Boseley |