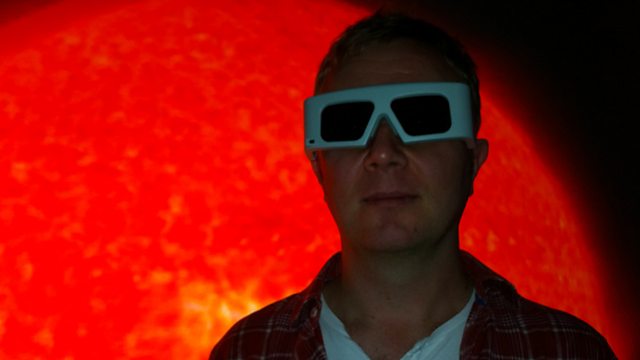 21/01/2014
Adam Walton learns more about the technology that is revolutionising medical procedures.
Last on
Medical Imaging
This week Adam Walton takes a peek into the future for medical proceedures with a visit to a special showcase event organised by the Advanced Medical Imaging and Visualisation Unit in Wales. The unit team is drawn from Aber, Bangor, Cardiff and Swansea Universities, all working on some remarkable technology which will make a real difference to patient care.
The development of simulators for training medical procedures is one of the unit's most active project areas. Adam gets to try his hand at the VCath app, designed to assist in brain surgery training. It's the world's first example of an interactive procedure training tool to be made available on an iPad, using a virtual patient and finger gesture interface. The unit has also been developing imaging solutions for mammographic risk assesment techniques. It could lead to more accurate and precise detection rates for breast cancer.
The first showcase was held at Ysbyty Gwynedd in Bangor, and was buzzing with interest from enthusiastic medical professionals. The next events will be held at Heath Park Campus in Cardiff on 20th February and Morriston Hospital in Swansea on February 21st.