Main content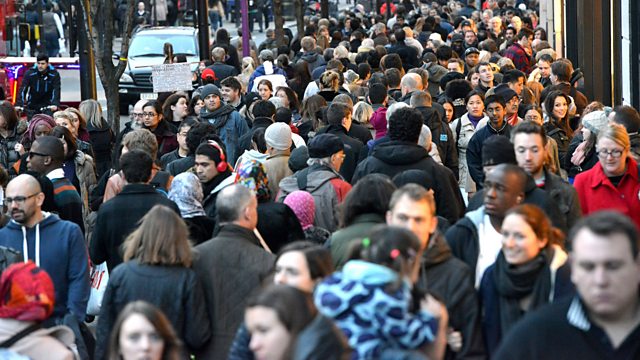 Counting the contribution of immigrants
Tim Harford presents a detailed looked at the impact immigration has on the public purse. Plus single women; alcohol and mouth cancer; and a tennis puzzle to ponder.
Now the initial furore about Romanian and Bulgarian people being allowed to work in the UK has subsided, what does a more detailed look at immigration statistics tell us about the benefits, or otherwise, of welcoming overseas citizens? The picture is mixed, More or Less discovers.
"Today, by the age of 60, more than twice as many women as men are single," according to a recent article in The Guardian. "Older men are often living with younger women, which is why twice as many young men as young women live alone," author Lynne Segal wrote. Can this be right? Charlottle McDonald investigates.
Do two large glasses of wine triple your risk of mouth cancer, as claimed on an NHS leaflet spotted by a sceptical listener? Tim Harford examines the difficulties of extracting smoking from the equation.
Surprising as this may seem, one of the world's best tennis players of all time, Roger Federer, is also the worst ranked player on one scale. The scoring system makes it possible to lose a match despite winning more points, and Federer has lost the highest percentage of these types of games. Tim speaks to sports number-cruncher Ryan Rodenberg about why this might be the case.
Presenter: Tim Harford
Producer: Ruth Alexander.
Read Ruth Alexander's article on the BBC News Magazine website.