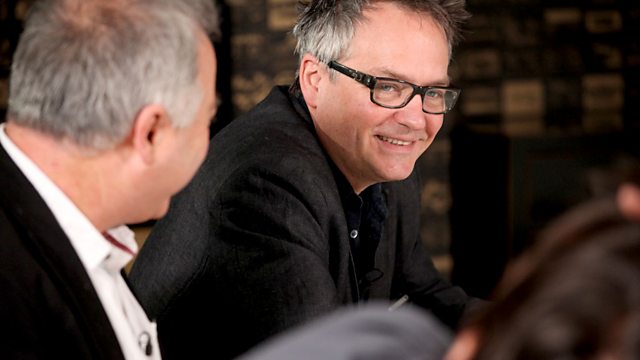 Hello Francesca Simon and Welcome Back Charlie Higson!
It's day four of 500 WORDS launch week (anyone written their story yet?!) and Chris chats to the two remaining best-selling authors on our judging panel: Charlie Higson, who's back for a third year, and our brand new family member, Francesca Simon!
Charlie is probably best known as one of the creators of The Fast Show, but his hugely popular Young Bond books have sold over a million copies, in the UK alone, and been translated into over 24 languages! In 2013, Charlie published The Fallen, the fifth book in a zombie series which terrifies teens!
Francesca Simon's most successful creation is the irrepressible Horrid Henry, whose adventures have been published in 27 languages and sold in their millions! Francesca is celebrating the 20th anniversary of Horrid Henry at the 2014 Hay Festival of Literature and Arts.
Last year 500 WORDS attracted more than 90,000 entries. It's open to children aged 13 and under and the rules are simple: Make up a story, and write it down, using no more than 500 words. And every single story submitted will be read by a brilliant, book-loving, army of librarians and teachers from around the UK.
For more information about the competition, and for writing tips, lesson plans and tools to help children get writing, visit www.bbc.co.uk/500words.
Last on
Pause for Thought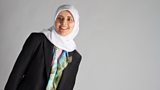 From Sarah Joseph, Editor of Emel, the Muslim lifestyle magazine:
When I was a little girl I wanted to be a writer. I would write short stories and poems all the time. If the 500 Word Competition had been around then, I would certainly have had a go.
My words would take me to a place away from my world.
When I was eleven my English teacher declared to the class, "This homework is rubbish. None of you will ever become writers." I am sure it did not affect everyone in the class, but it felt like he knew my secret, and had crushed it in his hands. For a long time, I stopped writing, but the longing in my heart to create through words did not leave me.
I know the teacher meant no harm, but it took me a while to find the courage to write again. Eventually I began once more, for the words in my head wouldn't stop, but to this day I never say I am a writer although I have written hundreds of thousands of words in my life.
There is something about the creative process that exposes you and makes you vulnerable, yet it fascinates me.
As such, I am a compulsive crafter. At the moment my crafts are embroidery--for when I am sitting down at home or on the train.  And stained glass and paper marbling for when I have more space and time.
Like writing, I discover that all of the crafts never come out exactly as I imagine them in my head. I used to get frustrated by this, but now I am more accepting.
Paper marbling is a particularly curious art form. You float paint on water, with a delicate swirling you make a pattern and then you take a print onto paper. One spends a lot of time preparing, yet despite this, there can be no guarantees as to what will come out. Even the Masters of this art cannot guarantee the results. Each piece of marbling is totally unique—just like every human.
For me, the creative process is a metaphor for life. To do anything meaningful you have to take risks: risks of rejection, risks of failure, but the uniqueness and beauty of what you can create, and the life you can live, makes those risks worthwhile.